Our custom t-shirts are provided by Old Iron, our clothing company.
We make hardworking clothes for hardworking people.
50% of profits go to helping people in need through donations to community organizations.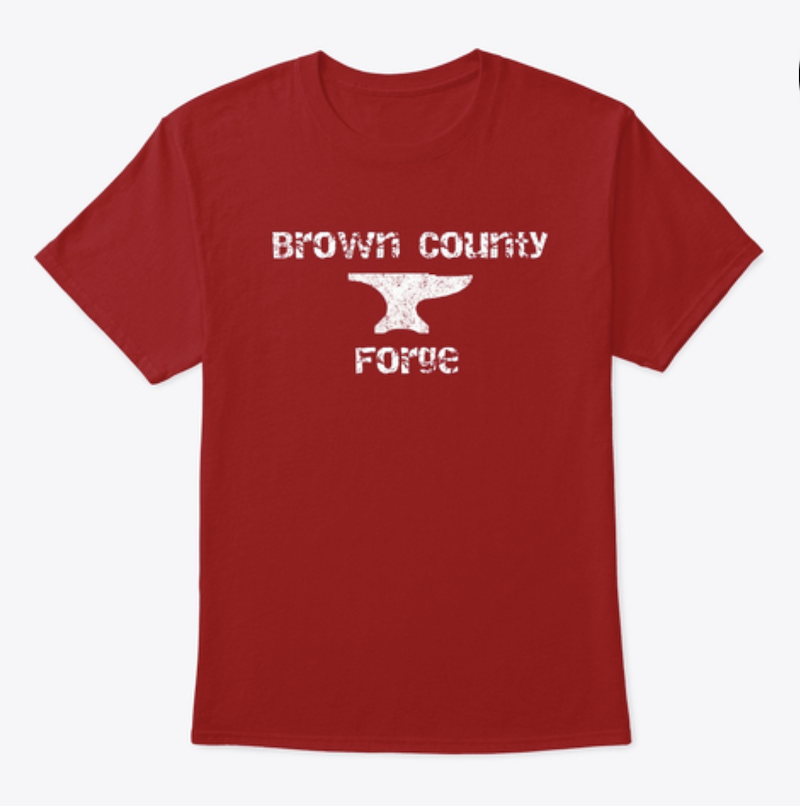 The Brown County Forge Work Shirt features a "distressed" anvil logo. It's perfect for working in the shop, doing yard work, or sitting by the fire.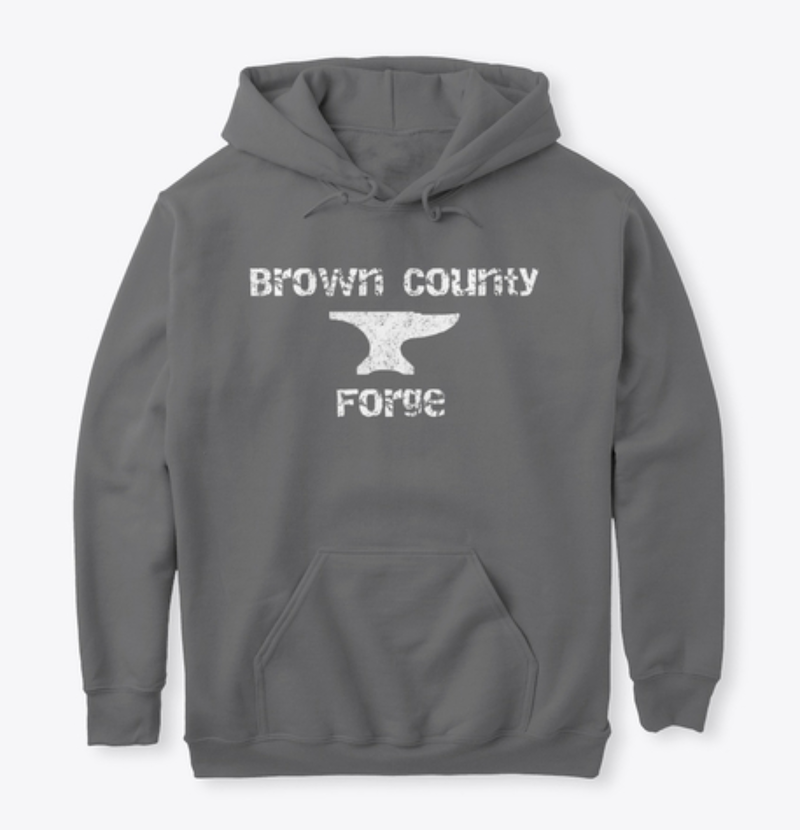 Whether you're staying warm in the shop or sitting in your favorite chair next to the fire, the Brown County Forge Hoodie has you covered.