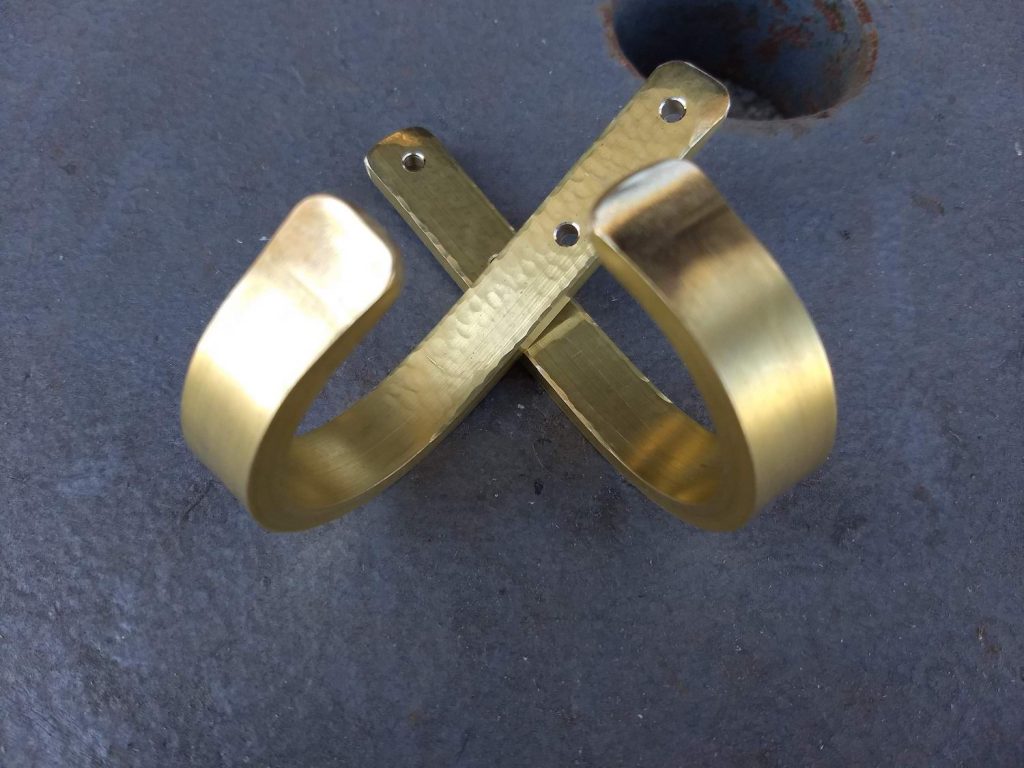 Brass Bathroom Towel Hooks
Each of these towel hooks has these dimensions:
3.5 inches tall
1.5 inch wide hook bend
3/16 inch thick material
Handmade from brass bar, each towel hook has a slightly flared hook tip and a hammered texture. They each feature two mounting holes for added stability.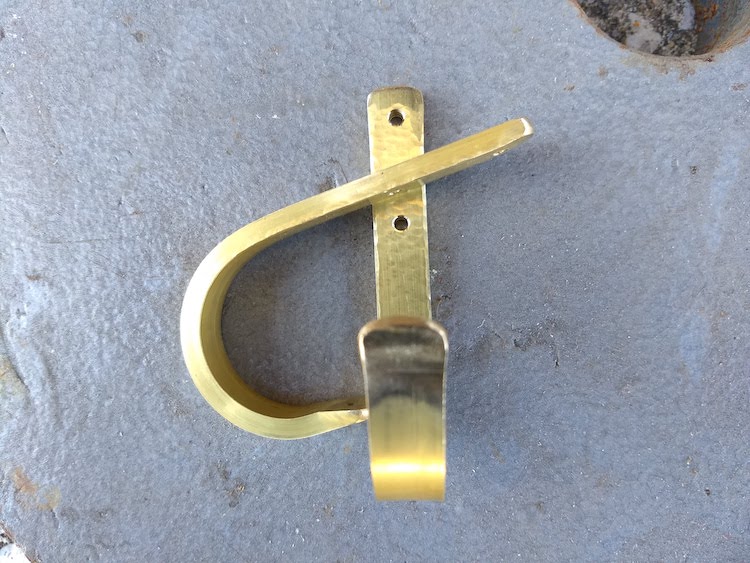 How to Order:
Use the form below to checkout.
Happy to Answer Questions
Contact Terran Marks at browncountyforge@gmail.com.