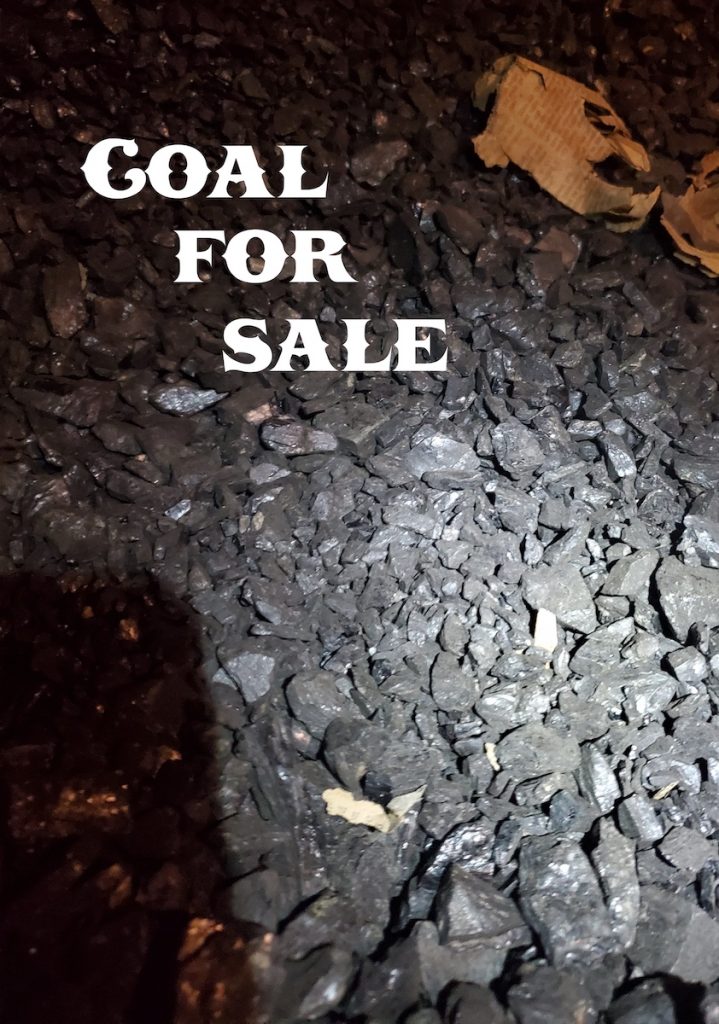 From time to time I'll have coal for sale at the Brown County Forge shop.
My current bagged coal is suitable for furnaces and coal forges.
Coal for Sale in ~30 lb. Bags for $25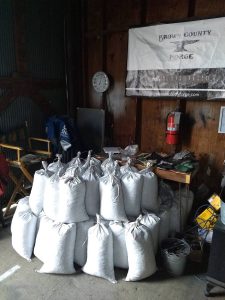 Exact weight will vary, but always over 25 pounds. Under $1 per pound.
Compare to:
Pieh Tool Company at $45 for 40 pounds plus $61 shipping. $2.65 per pound. Ships from Camp Verde, Arizona.
Centaur Forge at $60 for 50 pounds shipping included. $1.20 per pound. Ships from Burlington, Wisconsin.
Pick Up by Appointment in Bloomington
To arrange a pick-up time, email browncountyforge@gmail.com. I'll get back to you within 24 hours.
If you know how much coal you'd like, contact-less payment can be arranged ahead of time. (Paying by credit card.)
If paying in Cash, exact change is preferred.
20 Pound Boxes Shipped for $29.99
I sell coal on eBay as well: 20 pounds bituminous coal
Each 20 pound box of bituminous coal is shipped via USPS Priority Mail. The boxes make them easy to stack for storage.
Need Bulk Coal? Buy 100 Pounds of Coal for Less
If you're looking to buy 100 pounds of coal or more, you can take $5 off the per bag price.
Normal price for four 25-pound bags: $100
Discounted price: $80
Questions about Coal for Sale?
Send me an email: browncountyforge@gmail.com
Thanks!