Coal for Sale – By the Bag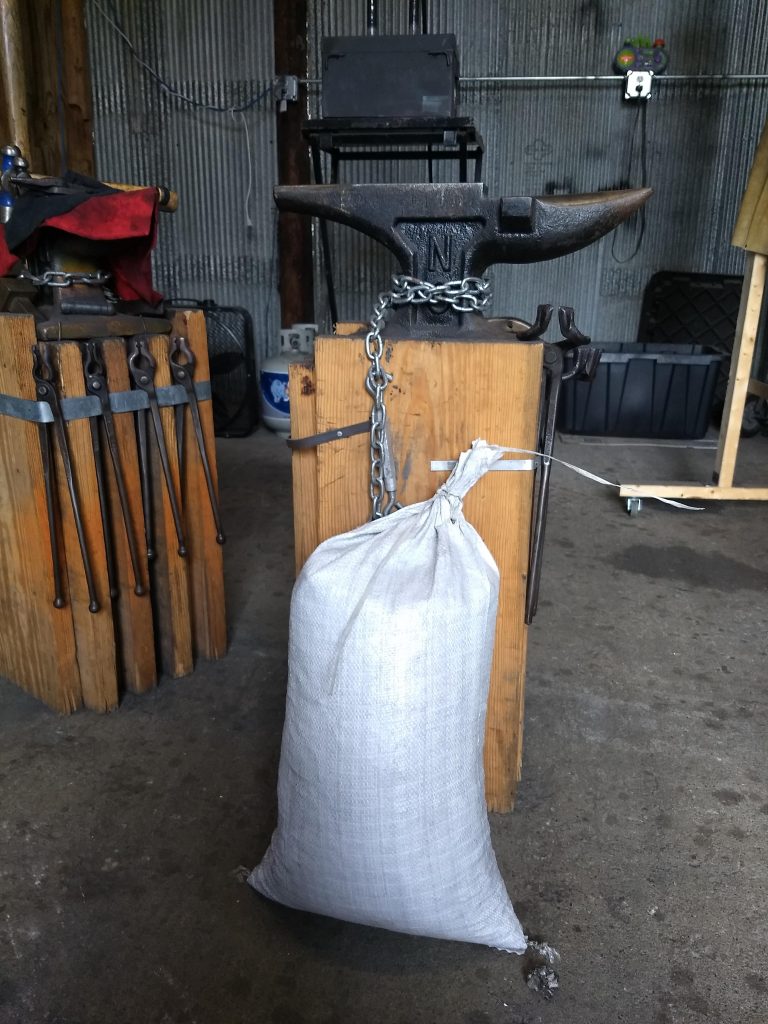 Coal is currently for sale at the Brown County Forge shop.
This bituminous bagged coal is suitable for home coal furnaces and coal forges.
Coal for *Local Pickup in 20 lb. Bags for $20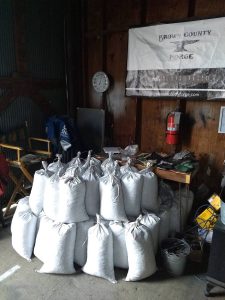 Always over 20 pounds: $1 per pound or less.
Compare to:
Pieh Tool Company at $55.40 for 50 pounds plus $98 shipping:

$3.06 per pound. Ships from Camp Verde, Arizona.

Centaur Forge at $92.05 for 50 pounds (shipping included):

$1.84 per pound. Ships from Burlington, Wisconsin.
Two Options: Local Pickup or Shipped
Pick Up by Appointment in Bloomington
To arrange a pick-up time, email browncountyforge@gmail.com.
If you know how much coal you'd like, contact-less payment can be arranged ahead of time. (Paying by credit card.)
If paying in Cash, exact change is preferred.
20 Pound Boxes Shipped for $34.99 Total

Each 20 pound box of bituminous coal is shipped via USPS Priority Mail. The boxes make them easy to stack for storage.
Contact browncountyforge@gmail.com with the amount you need and I'll provide a quote and invoice.
Questions about Coal for Sale?
Send me an email: browncountyforge@gmail.com
Thanks!