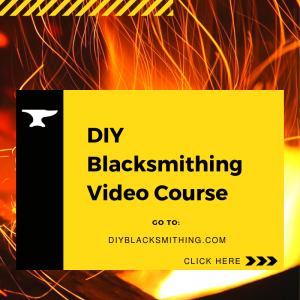 If you'd like an easy to follow, step-by-step plan for getting started, our DIY blacksmithing class is for you!
Taught by a professional, full-time blacksmith, the DIY Blacksmithing Course covers everything:
Anvil Anatomy
Knife Making
Anvil Stands
Rockwell Hardness
Buying Anvils
Forges
Gas vs. Coal
Buying vs. Building Forges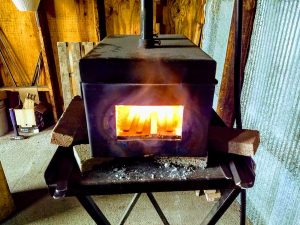 Forging Temp and Color
Forgemaster Forges
Majestic Forges
Lighting Forges
Fire Pokers
Shop Safety
Hammer Types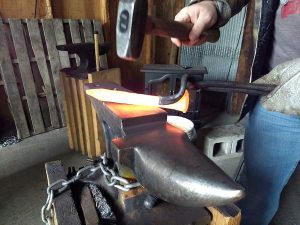 Cross Peens
Hammer Techniques
Tong Basics
Tong Techniques
Buying vs. Making Tongs
Mild steel vs. High Carbon
Buying Hammers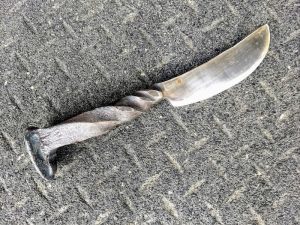 …And More!
How much does the DIY blacksmithing class cost?
The Gold Package with 55 Lessons including everything listed above taught by Terran Marks, the blacksmith who runs Brown County Forge, costs just $27!
In exchange for your spending money, you'll learn how to save at least $1000 on equipment.
Saving money and Learning to Blacksmith at the same time!
Can't I just look at YouTube videos for free?
Sure! That's a decent way to learn things.
Keep in mind that the info you get may be:
Disorganized
Inaccurate
Conflicting with what professional smiths teach.
That said, you can absolutely piece together all the info you'll need to get started.
It might take a few months, but you can do it!
Where can I learn more?
You can get see the full diy blacksmithing class at:
The DIY Blacksmithing Course Website
There you will be able to see an overview of all 55 Lessons.
You can even get a preview of the first few for Free!
Ready to check it out?
Here's your chance! >>> DIYBlacksmithing.com