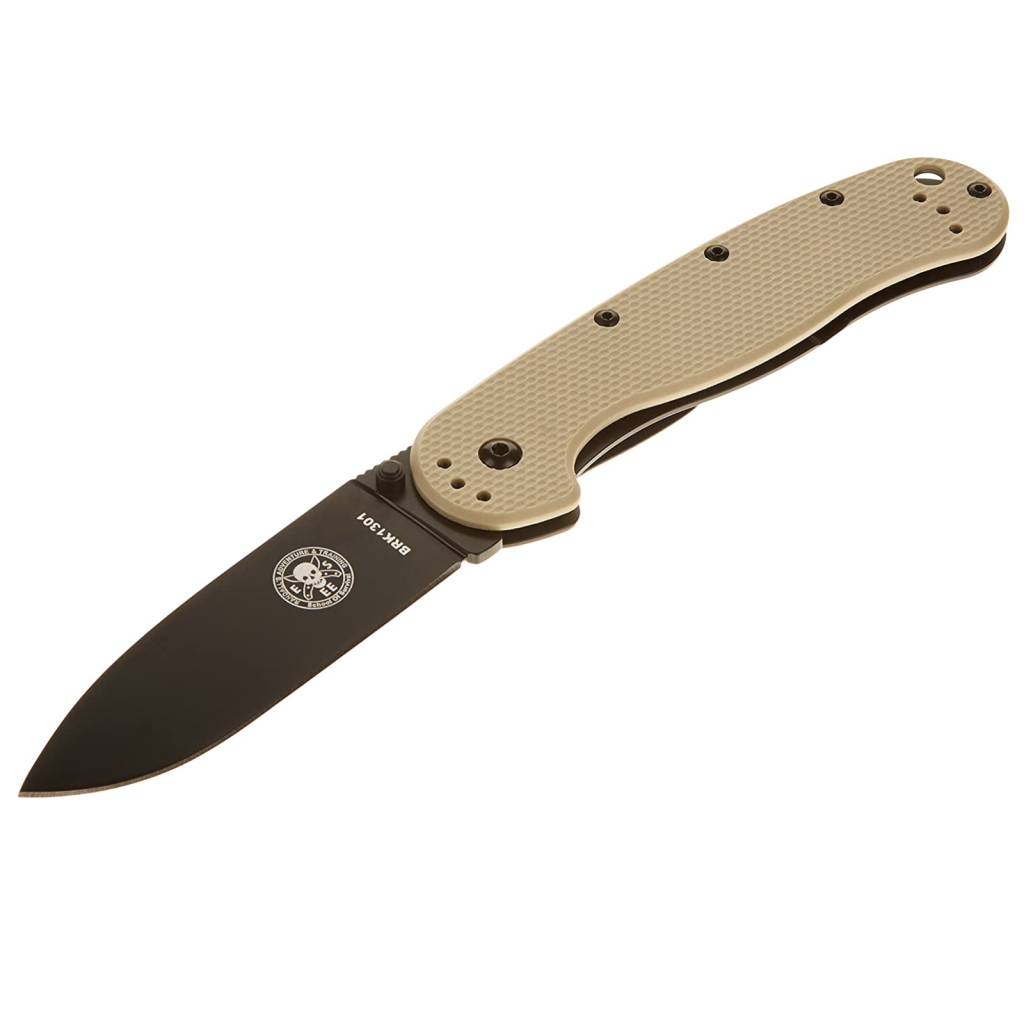 In this ESEE folding knives review, we explore a brand known for producing compact yet dependable tools that accompany adventurers, outdoor enthusiasts, and everyday users on their journeys.
We'll talk about:
Notable knife models
Blade materials
Special features
ESEE – Compact Folding Knives
ESEE folding knives are designed to meet diverse needs.
The Izula folder, with its minimalist design and lightweight construction, serves as an ideal everyday carry (EDC) companion.
The Zancudo model (Amazon.com)  boasts a versatile drop point blade, while the Avispa (Amazon.com) and the Zancudo D2 variants cater to users seeking enhanced durability.
These compact folding knives are designed for portability, fitting comfortably in pockets or packs, ready to tackle any task at hand.
High-Quality Blade Materials
ESEE folding knives feature blades crafted from top-quality materials, ensuring exceptional performance and longevity.
Many models incorporate AUS-8 stainless steel, known for its excellent balance of corrosion resistance and edge retention.
For users desiring even greater durability, the D2 tool steel options deliver enhanced strength and edge retention.
These premium blade materials allow ESEE knives to withstand the rigors of daily use. This ensures reliable cutting performance when you need it most.
Dependable Locking Mechanisms
One of the standout features of ESEE folding knives is their dependable locking mechanisms.
The brand employs liner locks, ensuring secure blade lock-up during use and providing peace of mind to users.
This design element enhances user safety by preventing accidental blade closure.
With a simple yet effective mechanism, ESEE folding knives offer ease of use combined with reliable blade retention, making them ideal for various outdoor activities and everyday tasks.
Grippy and Ergonomic Handles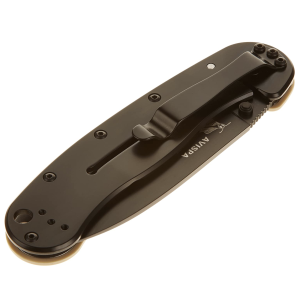 ESEE folders are designed with user comfort in mind.
The handles often feature textured scales or G10 material, providing a secure and ergonomic grip even in challenging conditions.
This ensures precise control during intricate cutting tasks and offers increased user confidence.
The thoughtful handle design allows for extended use without causing discomfort or fatigue, making ESEE folders suitable for both short and extended adventures.
Versatility for Everyday Use
ESEE knives excel in versatility, making them reliable tools for everyday adventures. Their compact size and easy portability make them perfect for camping, hiking, fishing, or tackling daily cutting needs.
Whether opening packages, preparing food, or handling outdoor chores, Esee folding knives prove to be dependable companions.
With their balance of size, functionality, and ruggedness, these knives become valuable assets for anyone seeking a reliable tool for everyday tasks.
Conclusion – ESEE Folding Knives Review
In this ESEE folding knives review, we covered their compact design, high-quality blade materials, reliable locking mechanisms, and ergonomic handles.
Whether you're an outdoor enthusiast, an adventurer, or simply in need of a reliable everyday carry tool, these knives are versatile companions that won't disappoint.
With their durability, functionality, and portability, ESEE knives are built to handle the challenges of everyday adventures with ease. And most are priced under $40 on Amazon.