Heavy Hammers, Hot Steel, and Making Knives by Hand
We had another great class at The Forge yesterday. A father and son team came by to try their hands at hand-hammering some knives out of railroad spikes.
They each started out with an old rusted spike (don't worry they were purchased legally).
Through some focused hammerwork and some finishing, they came out with some great knives.
Here's a "Before and After" shot of the two great-looking knives Chuck and Kyle made.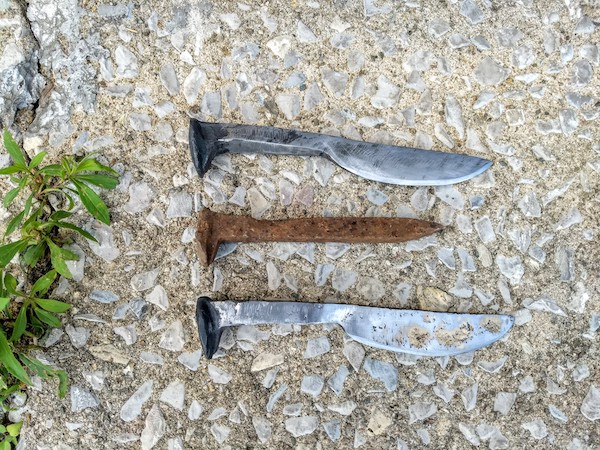 Hours of Work – Great Results
The guys hammered, hardened, shaped, tempered, polished, and sharpened for about three and a half hours.
It was a fairly warm day in the shop – 80+ degrees outside and quite a bit warmer next to the forge, but they persevered.
Chuck shared some memories that inspired them to take the class: a great-grandather's anvil (who was a blacksmith for Cummins) and hot-forging a cold chisel as a high schooler.
Seeing a few episodes of the History Channel show "Forged in Fire" didn't hurt either.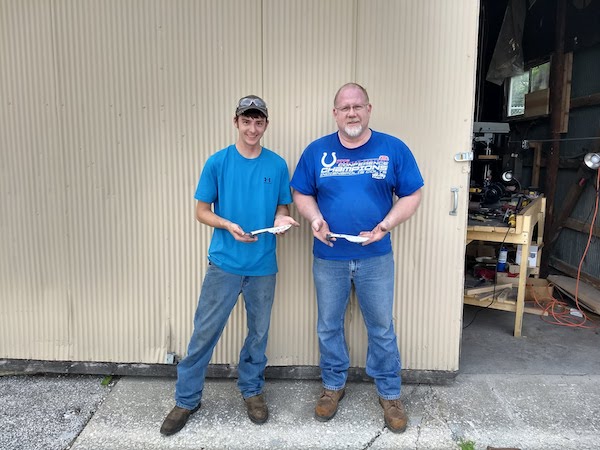 Learn the Fundamentals and Make Something Useful
"Make something useful." That could be the unofficial motto at Brown County Forge.
Everything that comes out of the shop has a use. Whether it's a knife, a hook, a fire poker, or a bottle opener, it's an object that is handmade to be used.
It's great to see what each person comes up with in class each Saturday and Sunday. Every piece is different. Each one is unique.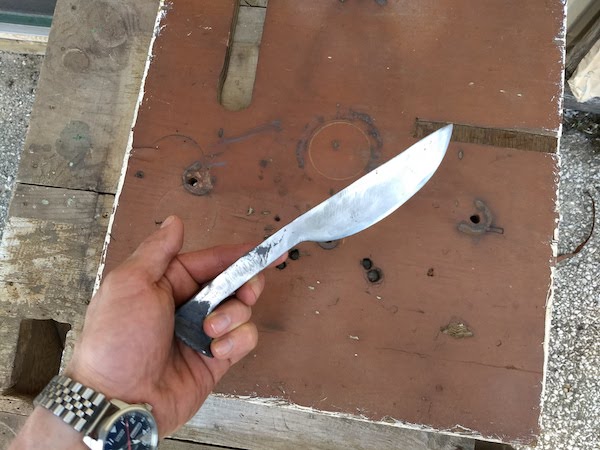 Interested in taking a class? Feel free to take a look at the Classes page to see the next available date.