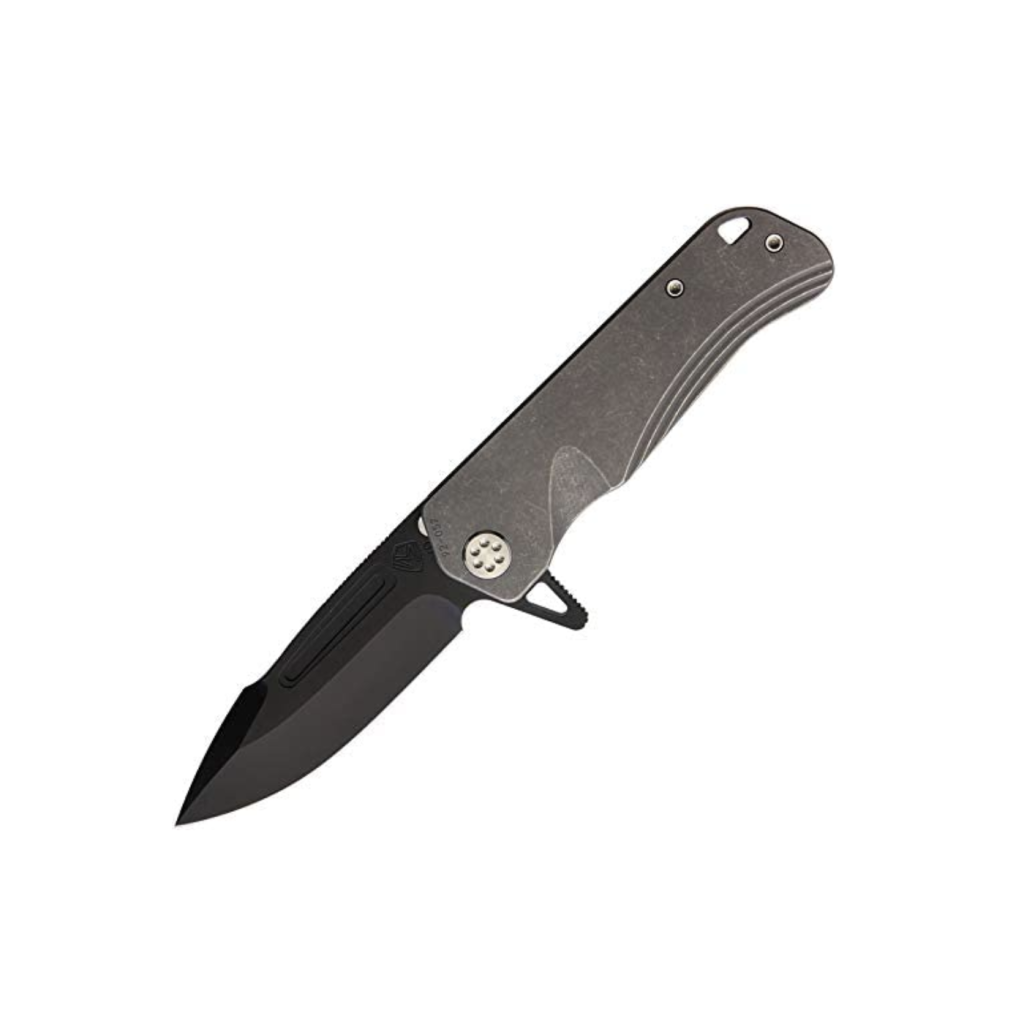 Let's explore Medford Knife and Tool, a renowned brand that has captivated knife enthusiasts with their rugged yet elegant designs.
We'll delve into:
Notable knife models
Premium blade materials
Unique special features
Medford Knife and Tool Knife Models
The company offers a diverse range of knife models, catering to various needs and preferences.
The Proxima, Infraction, and On Belay showcase their commitment to robustness and reliability.
Each model is crafted with meticulous attention to detail. This ensures optimal performance in challenging situations.
Premium Blade Materials
Medford knives are crafted using premium blade materials. This further enhances their performance and durability.
The brand often employs high-quality stainless steels such as CPM-S35VN, CPM-3V, and D2 tool steel. These have exceptional hardness, corrosion resistance, and edge retention.
These superior blade materials enable Medford knives to withstand heavy use and demanding tasks, making them reliable companions in any adventure or tactical scenario.
Distinctive Features and Design
One of the standout features of Medford knives is their distinctive designs.
The brand's knives exhibit a unique combination of ruggedness and elegance, showcasing robust handles crafted from materials like titanium and G10.
The deployment mechanisms, such as flipper tabs and thumb studs, facilitate smooth and swift blade deployment.
Additionally, many Medford knives incorporate frame locks or frame lock-like mechanisms, ensuring secure blade lock-up during use, inspiring confidence in their users.
Durability and Performance
Medford Knife and Tool knives are synonymous with durability, as they are built to withstand the harshest conditions.
Their blades exhibit excellent cutting performance and retention, allowing for precision and efficiency in various cutting tasks.
With a focus on hard-use applications, these knives excel in demanding situations.
This makes them ideal for military personnel, law enforcement officers, survivalists, and outdoor enthusiasts.
If you require a reliable tool that won't let you down, they could be for you.
Conclusion
Medford Knife and Tool has earned its place among knife enthusiasts with their exceptional craftsmanship, durable construction, and unique design elements.
With knife models like the Praetorian series and Micro Praetorian, Medford knives offer the perfect blend of functionality and elegance.
Whether you're an adventurer, collector, or professional, Medford Knife and Tool knives are a reliable choice that will withstand the test of time and deliver unparalleled performance.
Go to Medford Knives or Amazon for more information.