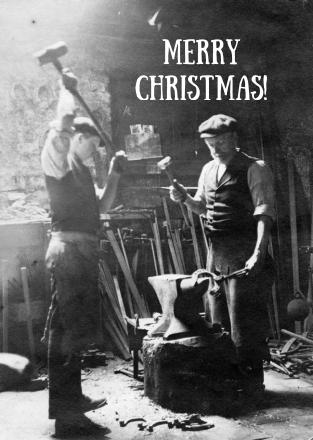 Merry Christmas and Happy New Year from Brown County Forge!
The blacksmith shop will be closing up for the next couple of weeks to celebrate the holiday season. If you leave a message, we'll get back to you after the holidays.
Terran and everyone at the forge hope to see you in the new year!