Looking for rustic gun hooks to mount a rifle or shotgun?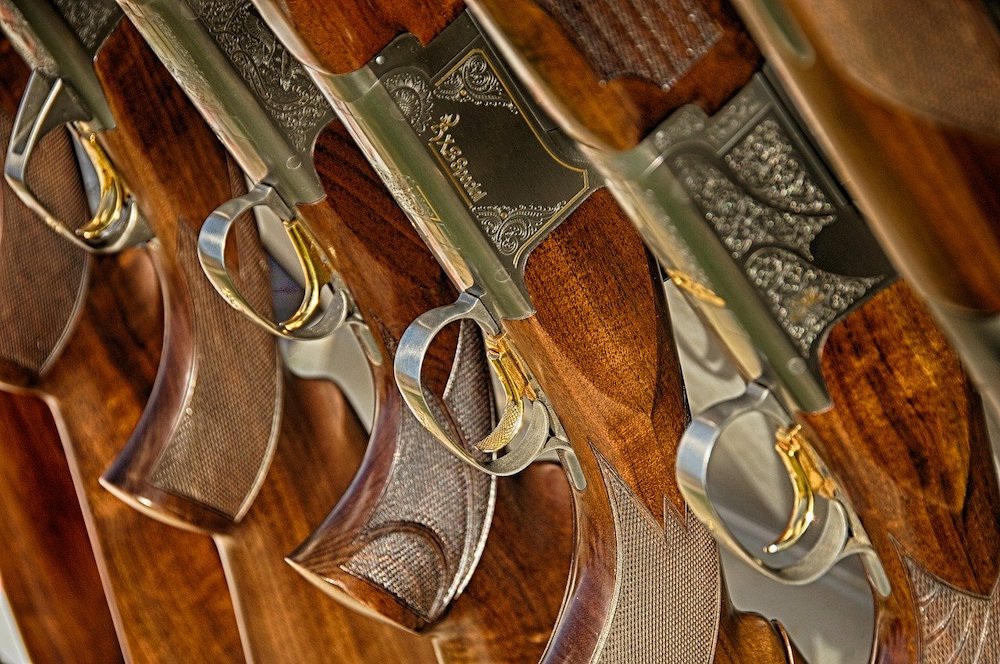 Maybe you're looking for a gun rack to mount an antique Winchester or Remington above the fireplace.
At Brown County Forge, we hand-forge custom gun hooks for mounting a wide variety of firearms.
We're happy to work with you to get the specific measurements of your rifle or shotgun to insure a good fit with our hooks.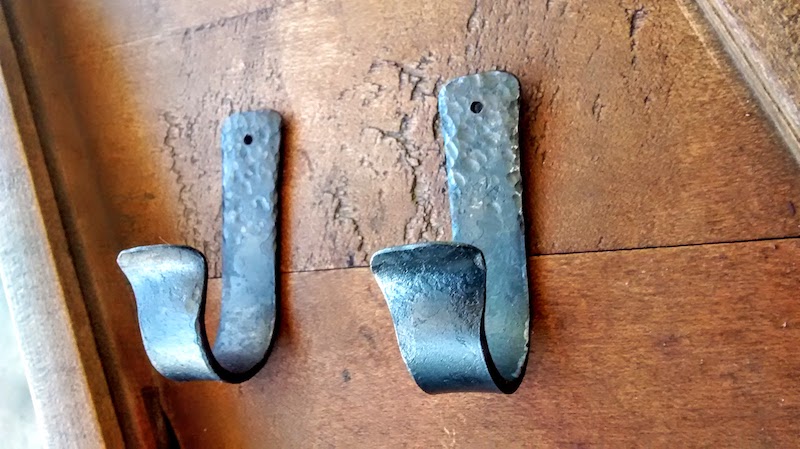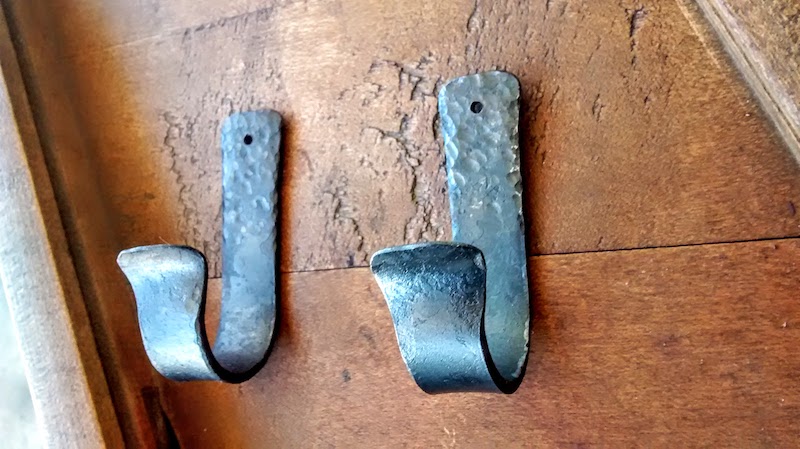 Our standard gun hooks:
3-1/2 inches tall from the bottom of the hook bend to the top of the hook.
Feature a rustic, hammered texture.
The hooks come in pairs with different sized bends. One hook will fit your barrel, the other will fit the stock by the trigger guard.  If you're unsure, always go larger than you think. (You can also send us your measurements if your gun might be wider.)
$109 per pair with Free U.S. Shipping (sorry, no International orders).
How to Measure the Gun
The simplest way to get an accurate measurement is to measure across the barrel's width and measure the thickest point of the stock behind the trigger guard.
If you plan to mount the gun upside down or on its side, your measurements might differ from mounting it right-side up.
For most rifles, a pair of hooks consisting of these two measurements will do the job:
Barrel Hook Width: 1.5 inches
Stock Hook Width: 2 inches
How to Order:
Please contact us at browncountyforge@gmail.com with the two hook widths you need to fit your gun's barrel and stock.
Note: If it's a double barrel, please specify. This will change how I forge your hooks a bit. Instead of having a more curved bottom, the bottom of the hook will be flattened slightly to fit the barrels.
Questions?
Feel free to contact Terran Marks, the blacksmith, at browncountyforge@gmail.com with any questions you might have.