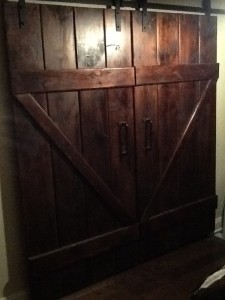 Before Christmas, Michael from ThriftyWoodShop contacted me about possibly incorporating some of the hooks we make at Brown County Forge in a project. He runs a small woodworking business in New Jersey making custom cabinetry, barn-style sliding doors, and kitchen islands.
I'm a big fan of combining metal and wood to create useful things. Metal is great on its own. So is wood. When you put them together the results are even better.
Here's the handmade wine crate shelf he created: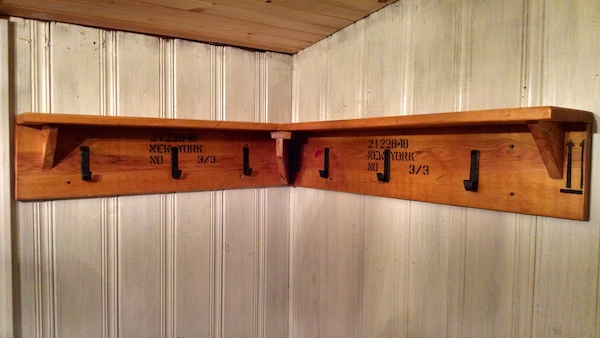 The hooks he used are a hand-hammered version of our large wall hooks. They have a dimpled texture that gives them a more rustic look.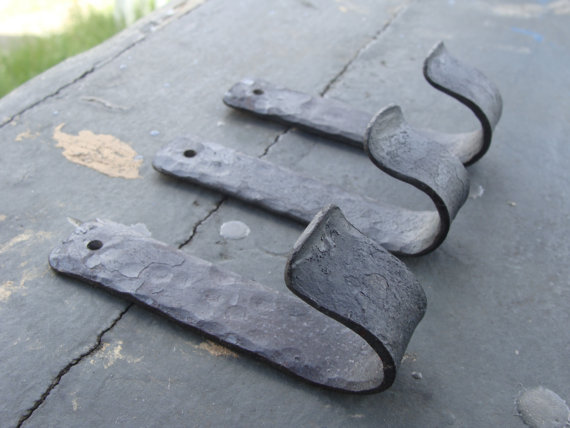 It's a lot of fun working together to create beautiful things. Bringing different craft traditions and talents together is always a great experience.
See you in the New Year! Stay safe!