Welcome to Brown County Forge!
Blacksmithing Classes + Handmade Hardware
The shop is located at:
611 W. 11th Street
Bay 18
Bloomington, Indiana 47404
At Brown County Forge, we sell hand-crafted ironwork and teach blacksmith classes.
Browse some examples of Terran the Blacksmith's work below and check out what he's up to on Brown County Forge's Blog.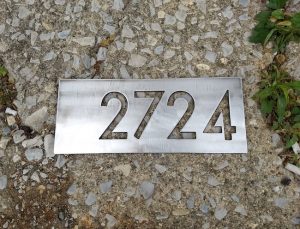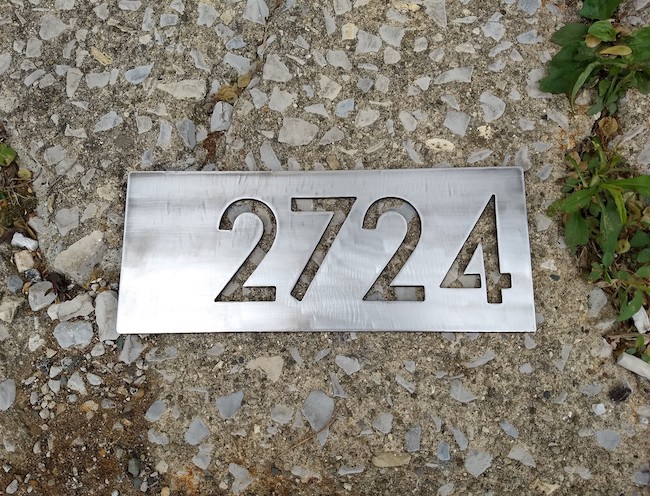 Our custom metal house numbers are cut from sheets of high-grade stainless steel. They measure 4.5 inches by 11 inches with 3-inch tall numbers offset to the right for a modern look.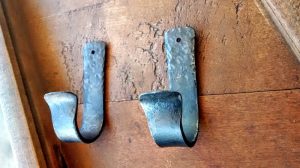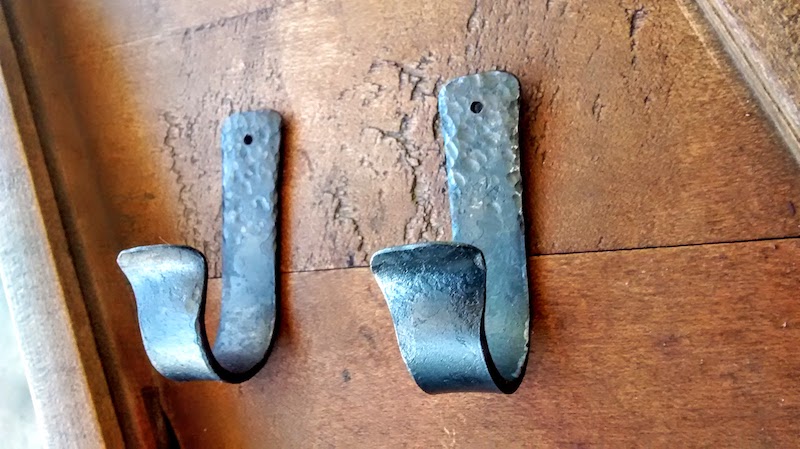 Terran Marks, the owner, makes a variety of different decorative wall hooks by hand. One of his most popular styles is the 2-inch wide oar hook. Customers from around the world rely on his hooks to hold up their antique oars and boat paddles (not to mention a jet tailhook for a couple in California).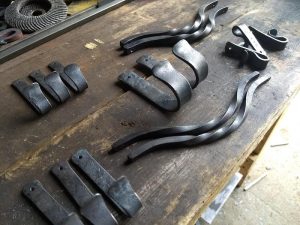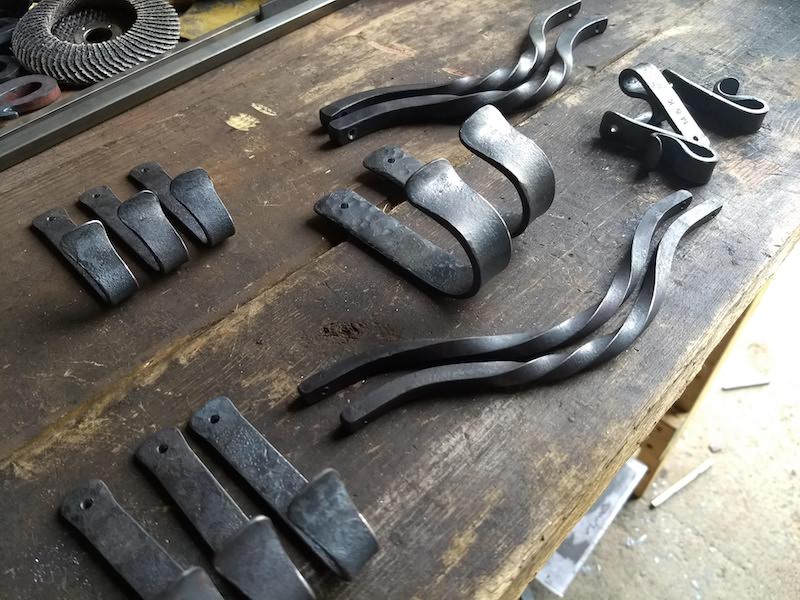 Rustic Hardware
From fire pokers to box hinges to door handles, all of the hardware from the shop has a distinct, rustic look. Each piece is buffed, smoothed, and sealed against moisture, but they all have that hammered, fresh from the forge look.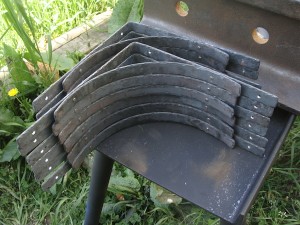 Large Riveted Wall Brackets
These wall brackets were commissioned in 2012 by a customer in North Carolina for her mountain cabin. Forged and riveted to make a matching set of 12.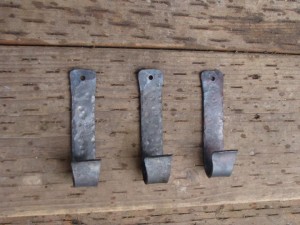 Hand-hammered Hooks
The calling card of the forge! Terran has been forging hooks by hand from the beginning way back in 2011. Available in all different sizes and finishes to suit your home decor.
Read Blacksmithing Books by Terran Marks