Blacksmithing Books
Terran Marks, the owner of Brown County Forge, has written multiple books on blacksmithing and metalworking over the years.
Each book has a specific purpose or project as its focus.
The DIY Blacksmithing Book walks you through the process of setting up your home blacksmith shop. From building forges to finding and making anvils, buying metal, and heat treating. Available in Paperback and on Kindle.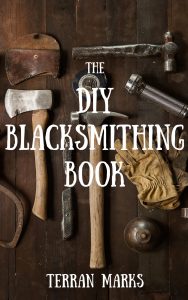 DIY Knife Making – Bushcraft Knives (published Feb. 2020) is the first in a series of Knife Making How-To guides.
Filled with Full Color Photos and Step-by-step plans, you will learn how to select the right steel, create your knife, heat treat, and handle the traditional way.
Available in Paperback on Amazon Here.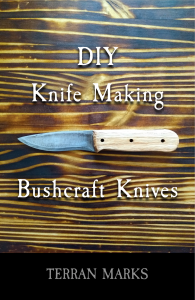 The 2019 Anvil and Forge Buying Guide lays out the Who, What, Where, When, Why, and How of buying the two most important pieces of equipment in your blacksmith shop: the forge and the anvil. Years of experience and many hours of research went into this book. Enjoy!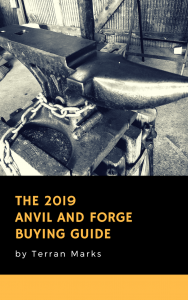 Hooks 101 – How to Make $99 an Hour focuses on a simple project that can become a new blacksmith's bread and butter. It breaks down the process Terran uses to create multiple hooks per hour that he sells on Etsy, in stores, and at craft shows.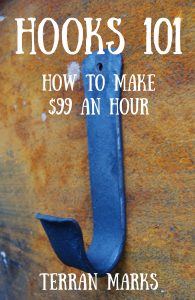 U.S. Blacksmith Schools is a directory of schools in the United States offering blacksmithing classes and degree programs. Available in Kindle and Paperback.