Blacksmithing Books
Terran Marks, the owner of Brown County Forge, has written multiple books on blacksmithing and metalworking over the years.
Each book has a specific purpose or project as its focus.
The DIY Blacksmithing Book walks you through the process of setting up your home blacksmith shop. From building forges to finding and making anvils, buying metal, and heat treating. Available in digital format here.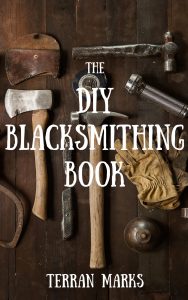 DIY Knife Making – Bushcraft Knives is the first in a series of Knife Making How-To guides.
Filled with Full Color Photos and Step-by-step plans, you will learn how to select the right steel, create your knife, heat treat, and handle the traditional way.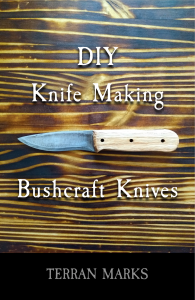 U.S. Blacksmith Schools is a directory of schools in the United States offering blacksmithing classes and degree programs. Available in ebook format by request.