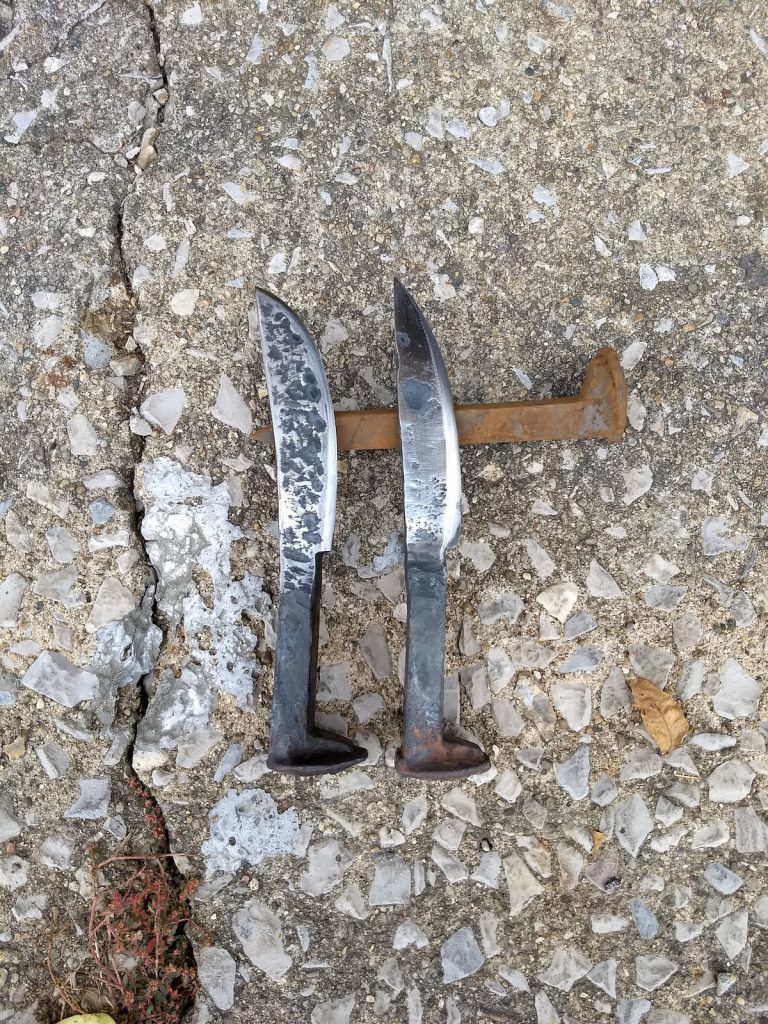 Private Birthday Knife Making Class
We had a private birthday knife making class at the shop this past Sunday, October 4th.
Scott and Andy, two high school teachers from Ohio, made a weekend trip with their families to southern Indiana.
I don't think I could come up with a better Fall weekend plan than Blacksmithing and Camping.
Here are some photos of the guys' experience forging knives for the first time.
Working It Hot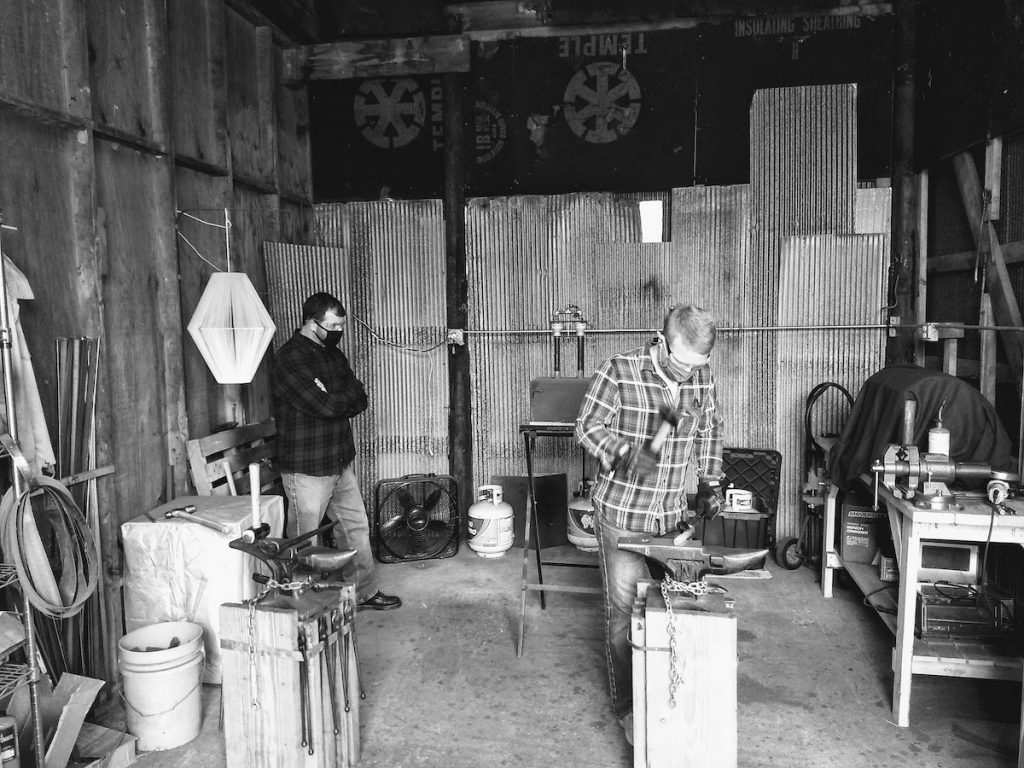 Scott watches his knife heat up while Andy beats his into shape. They each went through multiple "heats" to forge out their knives.
Each of these heats lasts about 20 seconds before the knife needs to go back into the forge.
This short turnaround helps the smith keep the steel hot while working it.
Working cold steel is a big no-no in blacksmithing. In class you'll often hear me talk about "not letting it get to cherry red" as you beat on it.
If it hits cherry red, it's time to go back into the forge.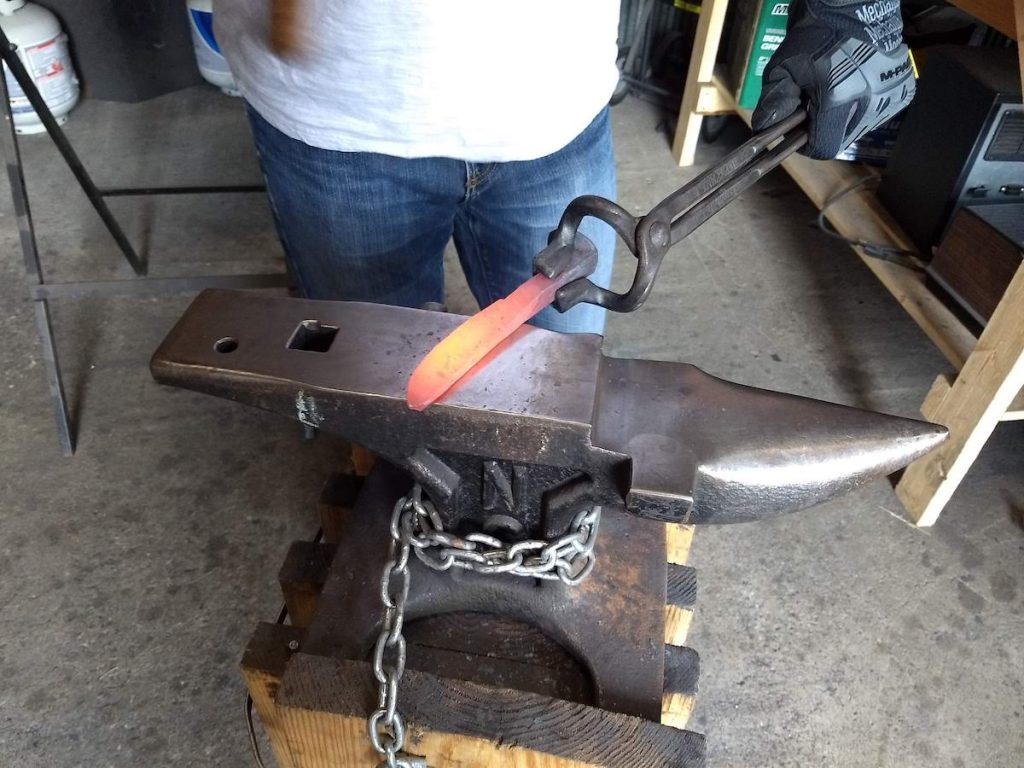 In the above photo, Andy is working on flattening out his piece of steel. This widens and lengthens the knife at the same time, giving it its shape over time.
Hammering the Knife Into Shape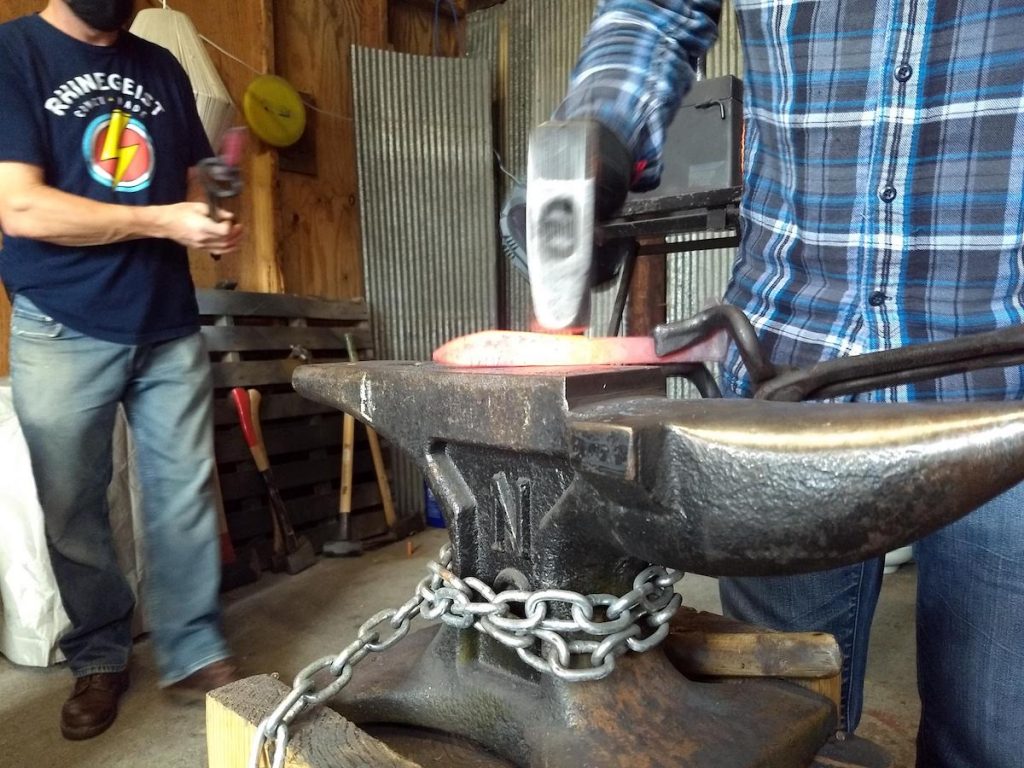 As you beat on the flats of the knife, it starts to get "blobby" and uneven. It's important to correct this every few heats by laying it on its spine and hammering along the blade edge.
Using this profiling method we can create the standard knife shape out of the piece of steel.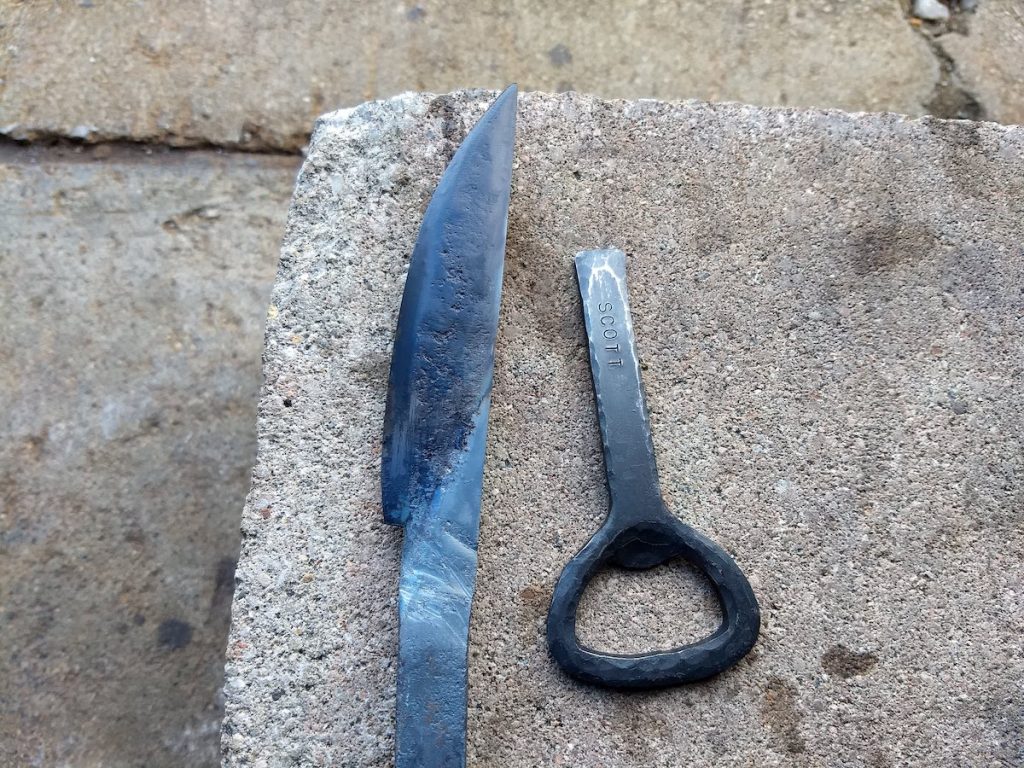 Scott's knife is pictured above right after the Hardening quench.
We go over edge quenching in class as opposed to plunge quenching that is often used on TV show's like Forged in Fire for long blades.
Scott was also interested in the custom bottle openers I make so I whipped one up for him while they worked.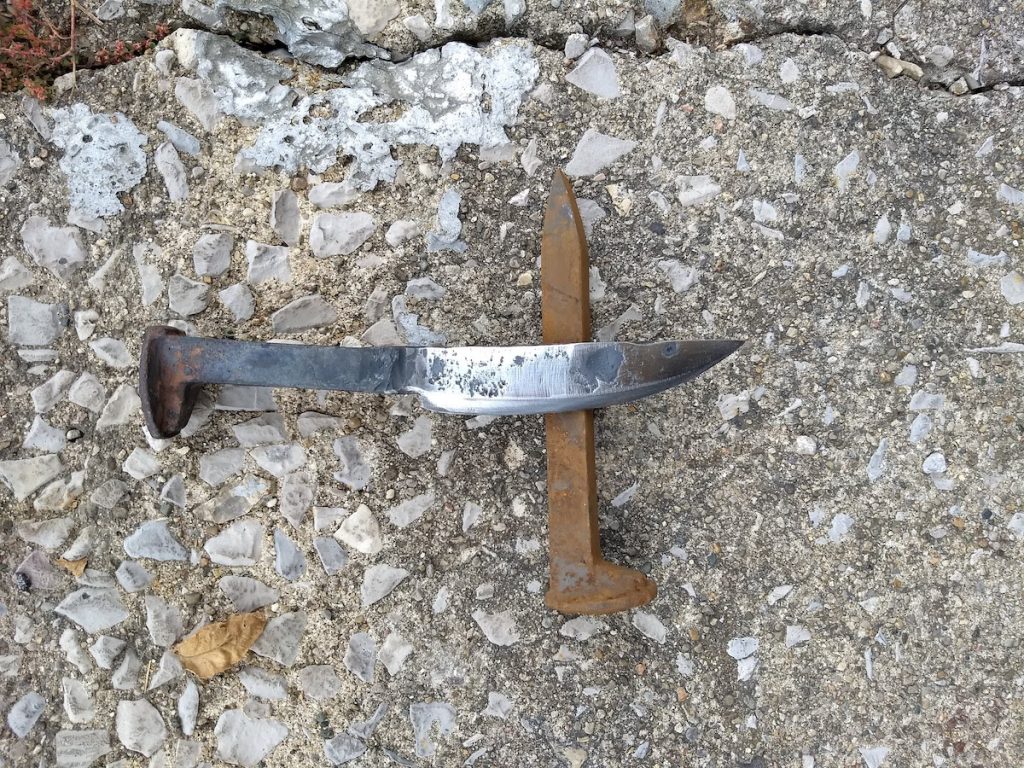 Here's Andy's finished railroad spike knife. When he was all finished, he said he was pleasantly surprised by what he accomplished and how it turned out.
I've had a great time teaching folks from across the Midwest for the past 5 years and this class was a highlight.
Great conversation and some solid first projects.
Interested in Trying Your Hand at Blacksmithing?
I teach classes throughout the year and I'm currently booking Spring 2021.
For full class details and open dates, visit the Classes Page here:
browncountyforge.com/classes