Saturday Knife Making Class at Brown County Forge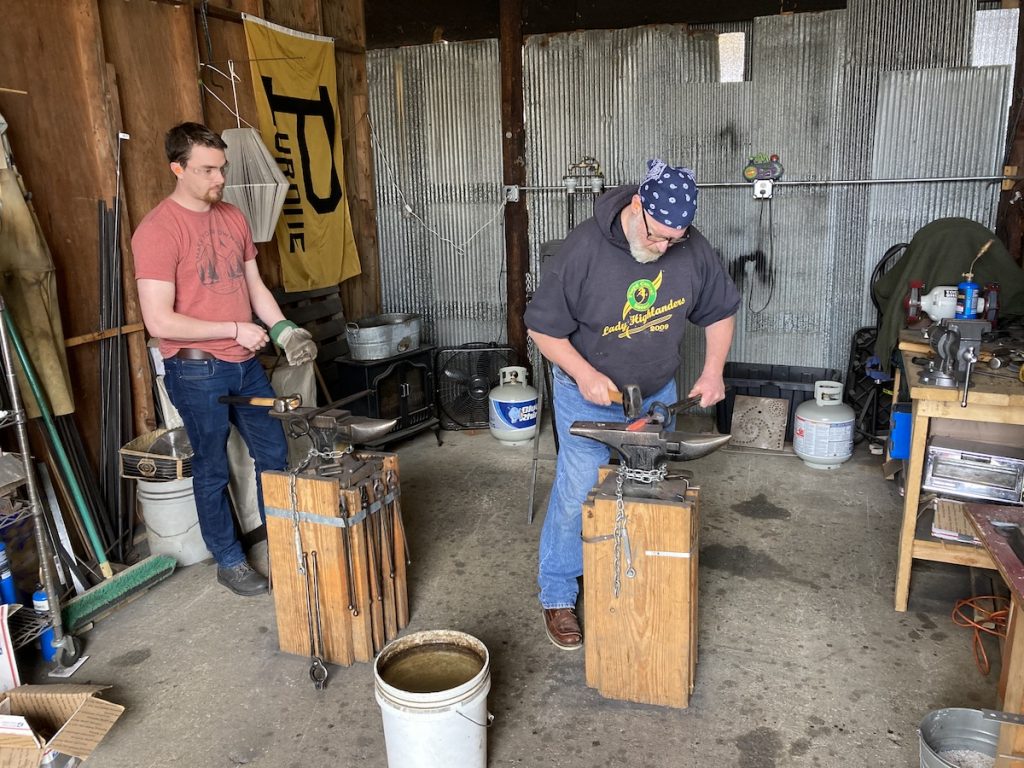 This past Saturday we had a couple gentlemen from the Corydon area north of Louisville in class.
Caleb and Greg drove up to take the Knife Making Fundamentals Class and get some pointers to use at their home forges.
Both guys had been tinkering for a little while, but wanted to learn more.
Hammering Out Knives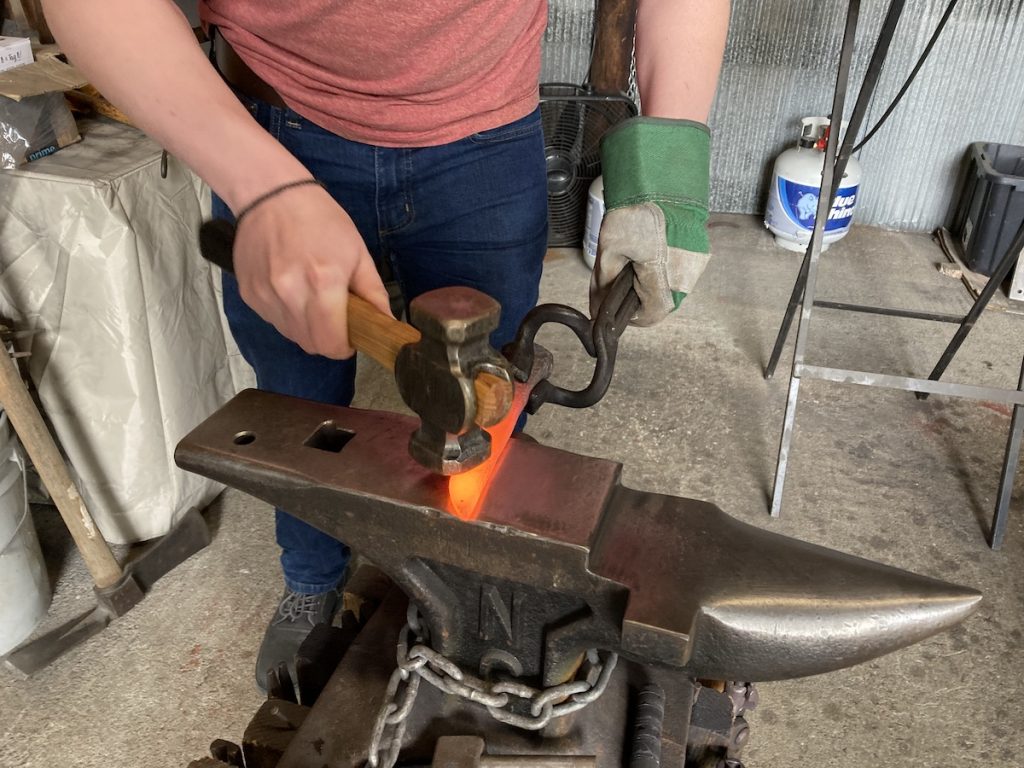 After a brief demo focused on hammering technique, I turned the hammers and tongs over to Caleb and Greg.
Using 3-pound mini sledges, they started hammering their spikes into shape.
Caleb brought his personal Hilltop Forge Rounding Hammer. I hadn't seen one in action before and was impressed with how it moved the metal.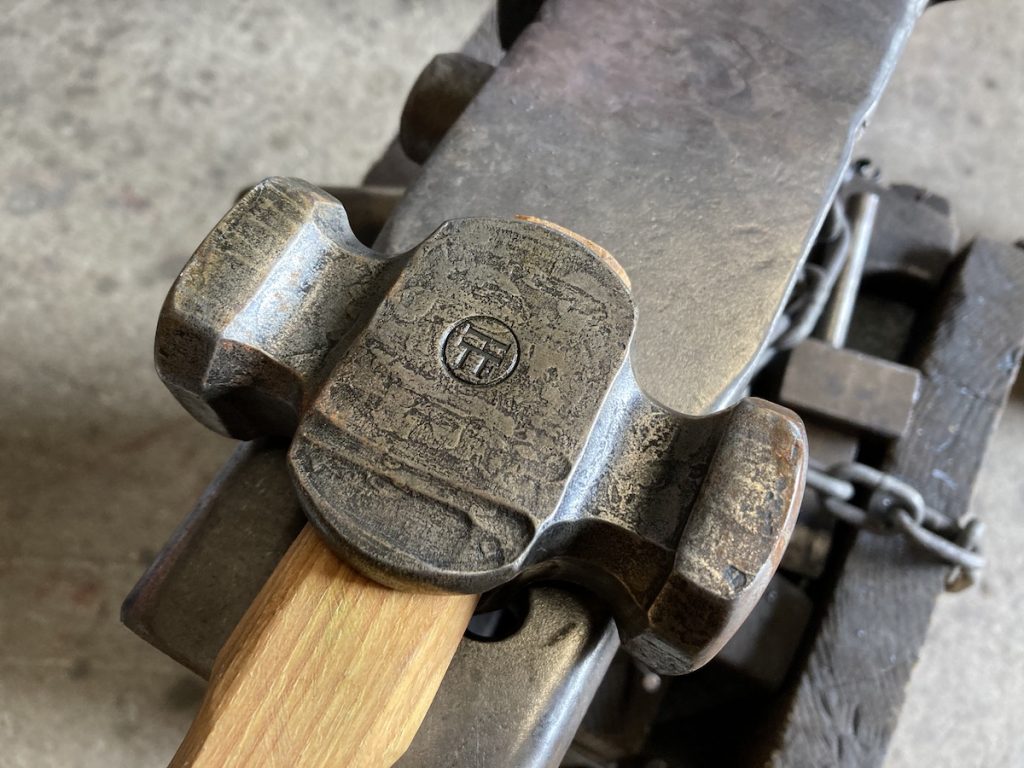 Steady Work with Good Results
Greg and Caleb put in the time to improve their hammering accuracy and control during class.
Just about anyone can walk in off the street and start pounding on a piece of hot steel.
To make it look good takes control and some finesse.
We had a good conversation about the costs and benefits of heavy hammers.
As a general rule:
Blacksmiths don't do the majority of their work with heavy sledges. It's inefficient and too tiring. The hammers I use most range from 1.5 pounds to 2.5 pounds. That range is a good all day swinging weight once you get used to it.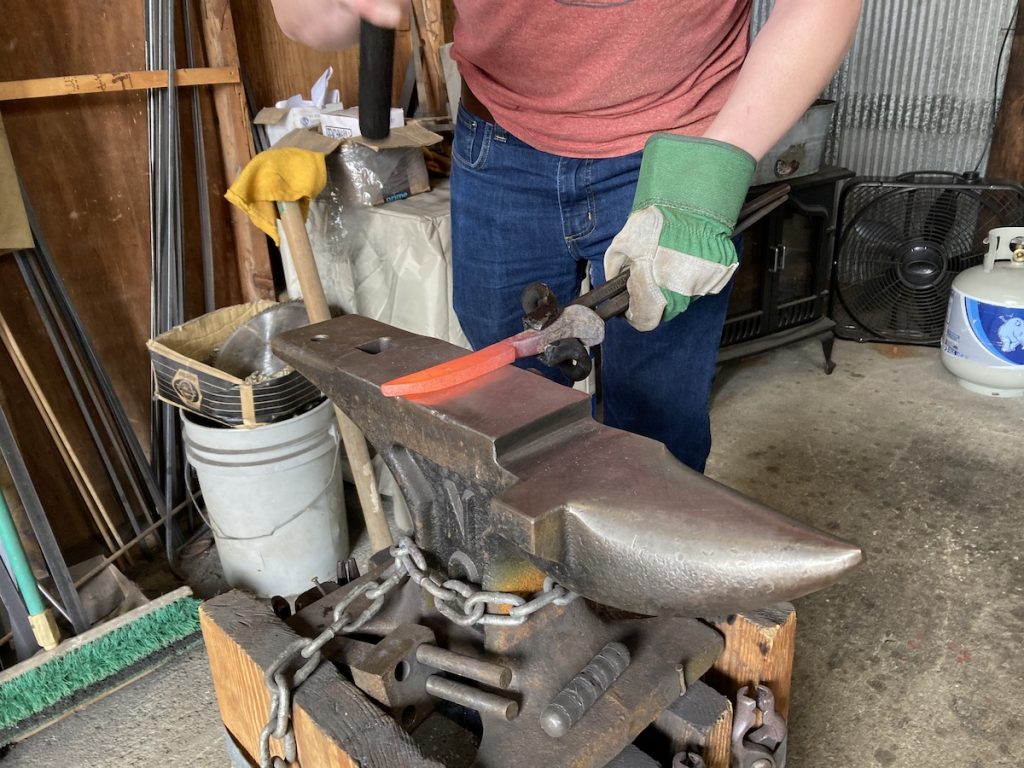 Interested in Improving Your Hammering Skills?
Terran Marks, the owner of Brown County Forge, teaches classes multiple days a week.
For current Saturday knife making classes and other dates, check out the Classes page.