Hooks to Hang a Rifle on the Wall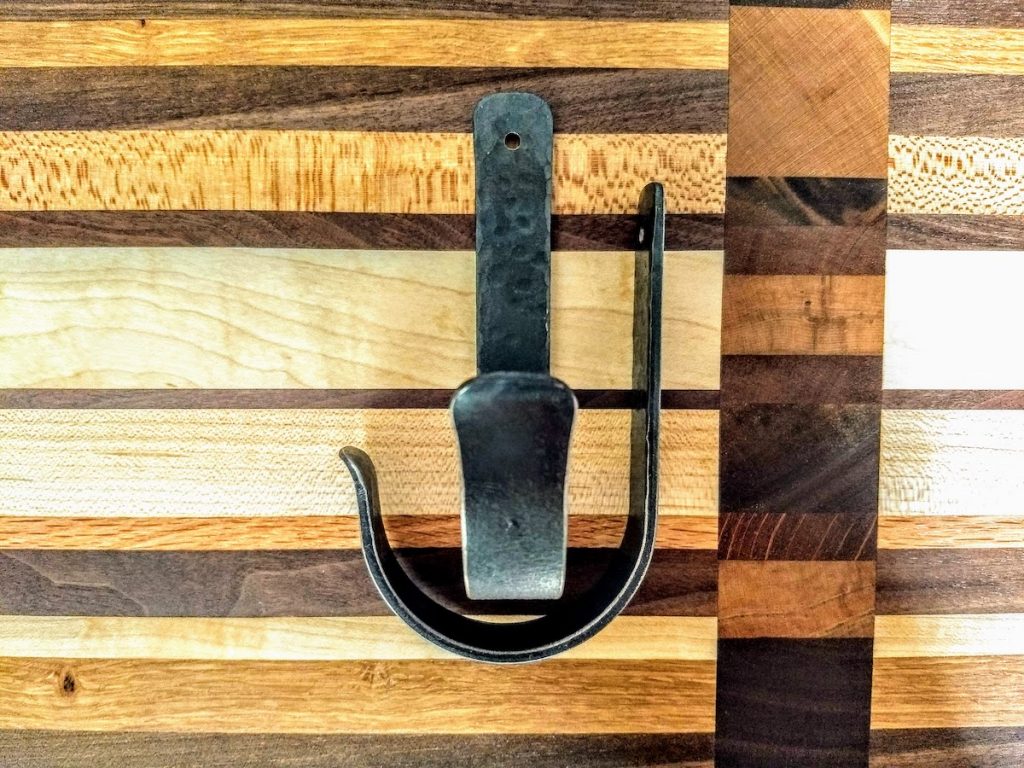 Looking for hooks to hang a rifle on the wall? We've got you covered.
At Brown County Forge, we've been making rifle mounting hooks by hand since 2018.
We start with steel bar and hammer and bend it into the right shape and size to fit your rifle.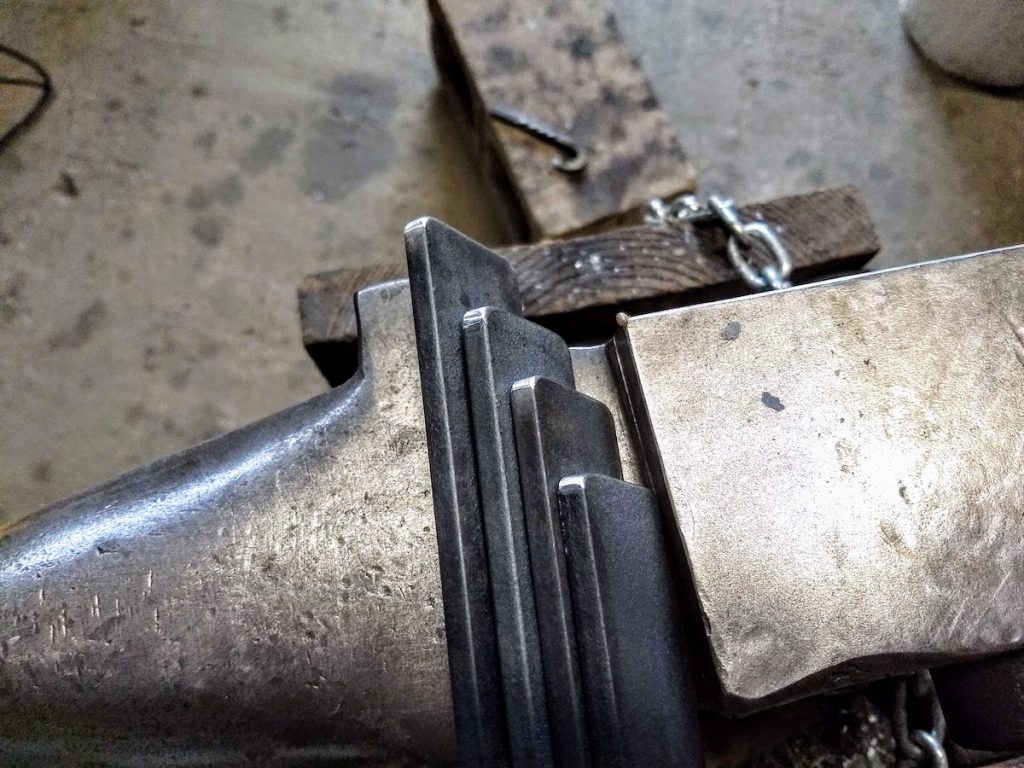 We do this by forging each hook at around 1800 degrees. This gets the steel a glowing yellow orange.
At this temperature it's extremely pliable, easy to work with.
Once it cools back down, it regains all of its strength while retaining flexibility.
Custom Made Rifle Hooks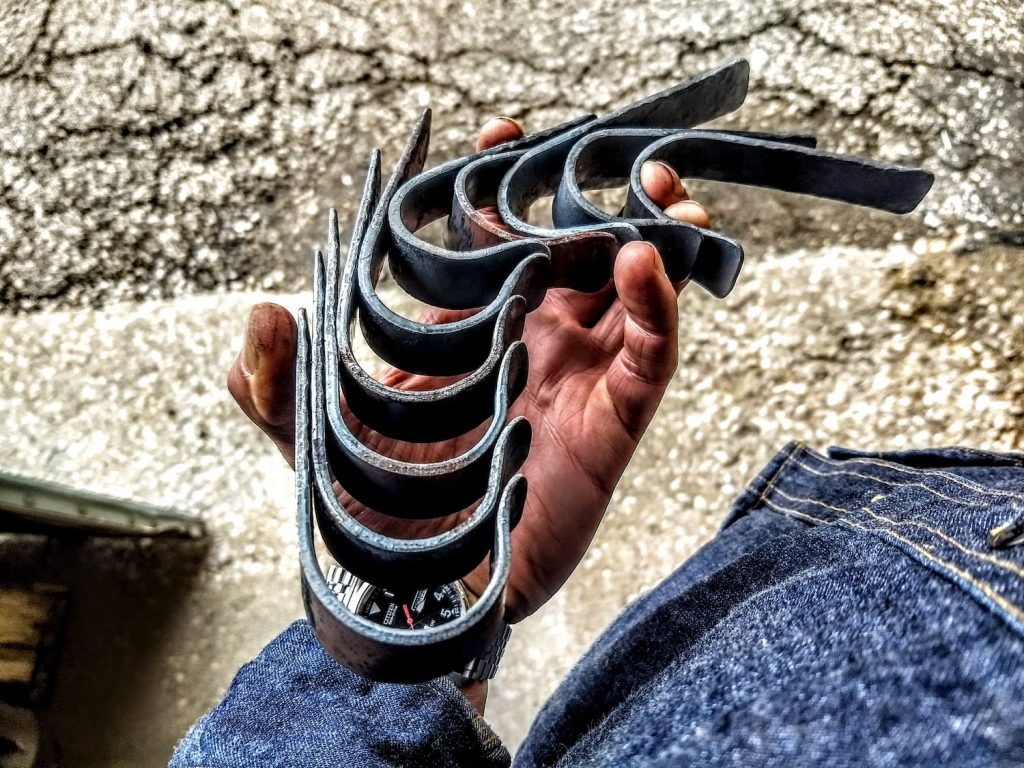 What we need to make your custom rifle hooks:
Barrel measurement: This is the thickness for where you want the first hook to go.
Stock measurement: This is the thickness for where the second hook will go.
Our standard rifle hooks:
3-1/2 to 4 inches tall from the bottom of the hook bend to the top of the hook.
Feature a rustic, hammered texture.
The hooks come in pairs with different sized bends. One hook will fit your barrel, the other will fit the stock by the trigger guard.

If you're unsure, always go larger than you think. (You can also send us your measurements if your gun might be wider.)

$59 per pair with Free U.S. Shipping (sorry, no International orders).
For most rifles, the sizing will be:
Barrel hook: 1 – 1.5 inches.
Stock hook: 2 inches.
Those sizes give you enough room to mount the rifle.
Note: We don't supply felt with our hooks. If you'd like a buffer between the rifle and the steel hooks, it can be added to the hook bends with some light glue.
How to Order Wall Mount Rifle Hooks
To keep things simple, we created the payment form below.
You can use your credit or debit card to check out securely using PayPal (no PayPal account required).
Questions?