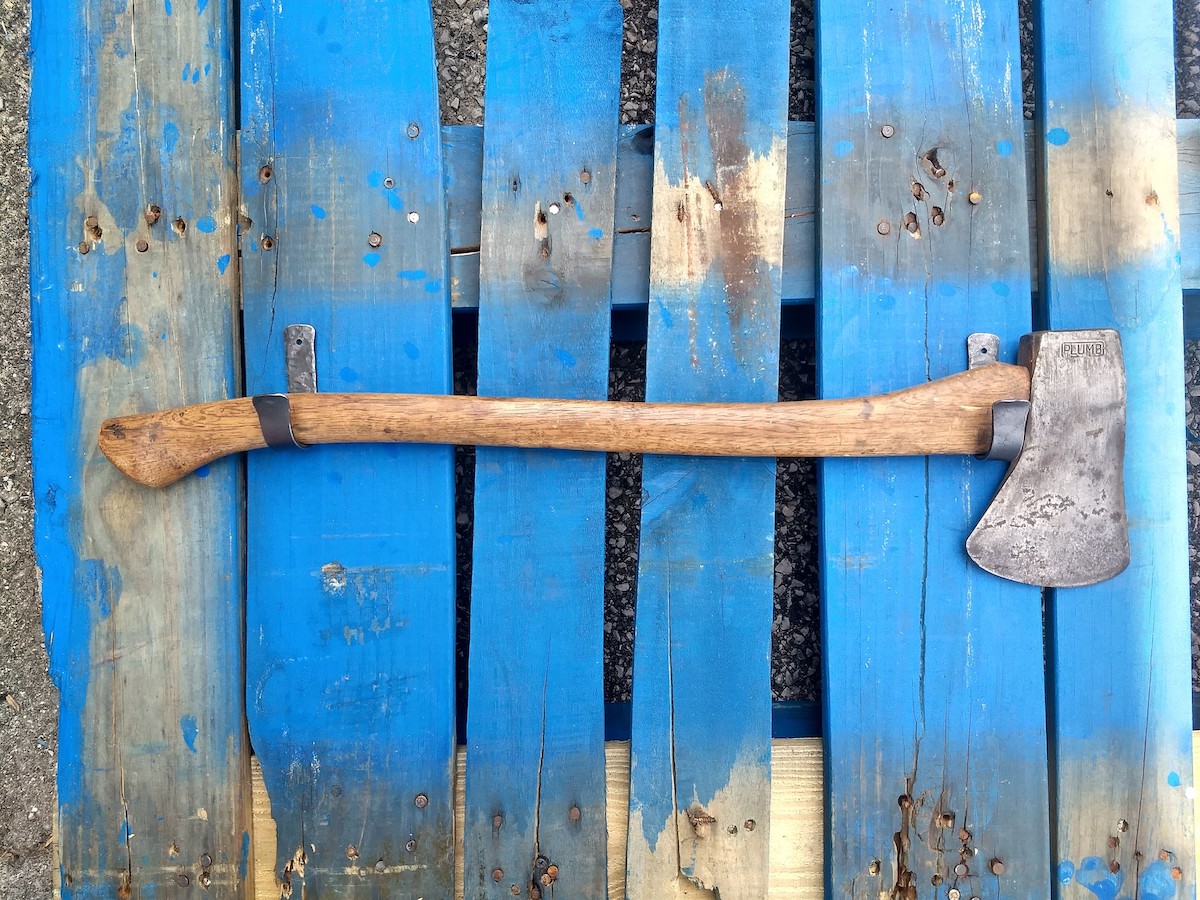 How to Hang an Axe on the Wall
There are just a few items you need to hang an axe on the wall:
Sturdy hardware –

Steel hooks

are our top choice.
Matching screws – At least 1 inch long.
Tape Measure – For measuring the hook height from the floor. Also good for measuring the thickness of your ax handle to get the right hook size.
Once you have those three things, here's how to hang an axe on the wall in just a few, easy steps.
Step 1:

Measure Your Axe Handle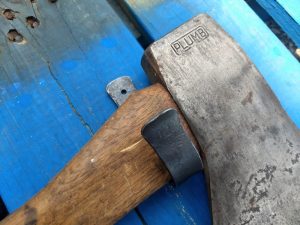 There are two main spots to measure on your axe handle:
Near the head of the axe.
Toward the haft of the axe or end of the handle.
The goal is to get measurements at two spots that will keep the axe balanced.
You can accomplish this by putting one hook close to the heavier head of the axe. (See photo above.)
Most axe handles will fit in hooks with 1.5 or 2 inch wide bends. This applies to double-bit axes and single-bit axes.
Rather than measuring all the way around the axe handle, all you really need is the thickness of the handle.
Note: You should always, whenever possible, mount hooks in solid wood studs. If you can't mount into solid wood, use drywall anchors.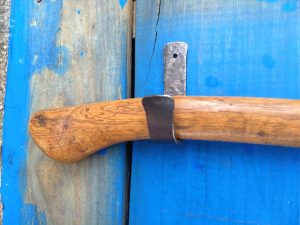 Step 2: Measure How High Off the Floor You Want the Axe to Hang
Using your tape measure and your personal preference, decide how high you want the axe to be.
Should it be head height, shoulder height, or does it need to go above a mantel?
The key thing to note here is that the height at the bottom of the hook will be a couple inches lower than the height of the screw hole.
Adjust your measurements accordingly.
Step 3:

Find Solid, Sturdy Axe Hooks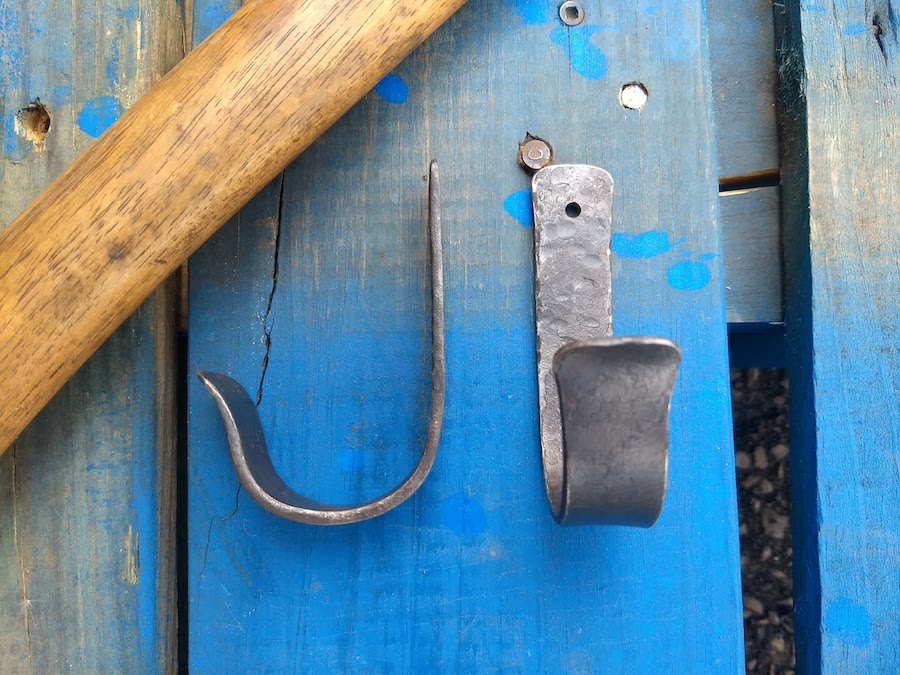 The last thing you want is to mount your axe with a pair of cheap plastic hooks.
Ideally, you would have access to solid, handmade steel hooks with a rustic finish that shows off your axe's workmanship.
If you like the look of our ax mounting hooks in this How-To…
Each pair of ax hooks is made by hand in the blacksmith shop at Brown County Forge.
They come with matching screws so they're ready to hang right out of the package.
Here are a few of the features:
Made from strong, durable steel.

Polished for smoothness and to protect your axe from scratches.

Each hook is coated with beeswax using traditional blacksmith methods. This protects the metal from moisture and rust.

The hooks are each 3.5 inches long featuring a hammered texture.
They ship for Free in the United States.
How to Order Your Ax Hooks Direct from Us:
Find your axe's measurements.
Select the Hook Width that will fit your axe. Usually 1.5 – 2 inches wide.
Use this order form to order (20% off Etsy price):
*Your axe hooks will ship within 3-5 business days (M-F) for Free.
Have Questions About How to Hang an Axe on the Wall?
Terran Marks, the owner of Brown County Forge, would be happy to hear from you.
Contact him directly at browncountyforge@gmail.com with any questions.