Hooks for Hanging Oars – Sculls, Sweeps, and More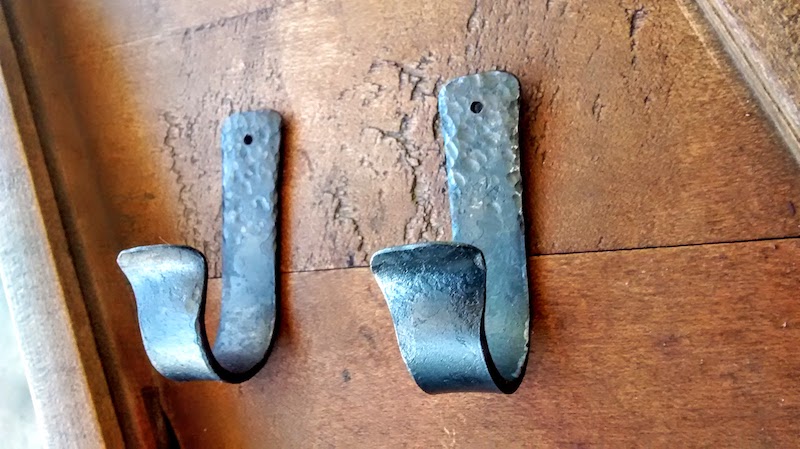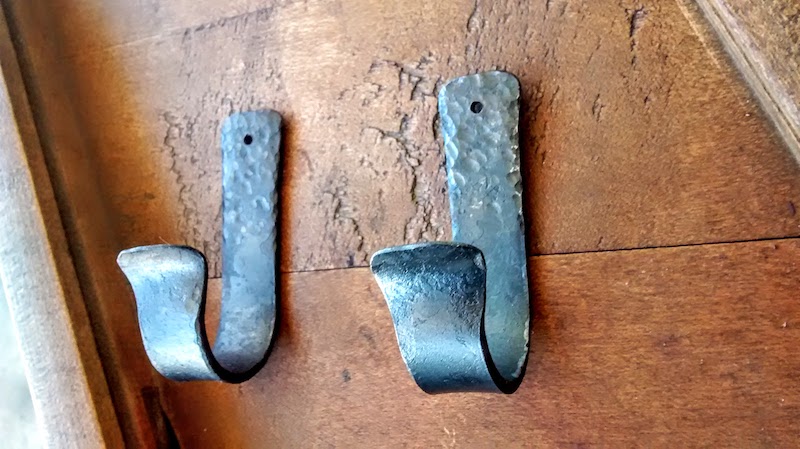 Whether it's a lifeboat oar or a rowboat paddle, we've made the hooks to hang it.
For years, blacksmith Terran Marks has been making custom hooks by hand for folks across the U.S. and around the world.
On this page you will get an idea of how we make oar hooks, how to size your hooks, and how to order them.
Made to Last a Lifetime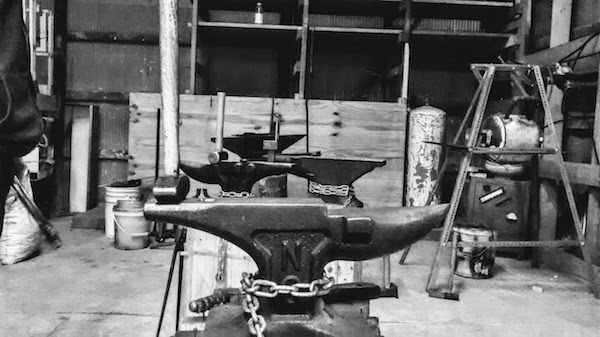 At Brown County Forge, we hammer each oar hook out of solid steel using traditional tools. Each hook is made to fit closely to your oar's measurements.
Our Custom Oar Hooks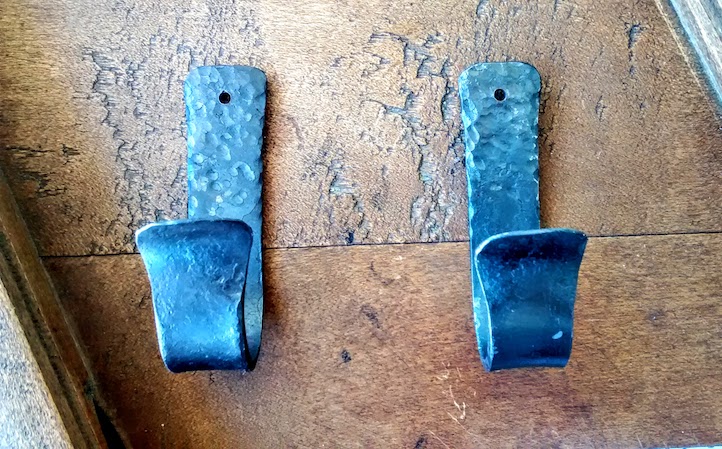 How our hooks start out :
3-1/2 inches tall from the bottom of the hook bend to the top of the hook.
Feature a hammered texture for an heirloom look.
They come in these hook widths: 1.5-inch, 2-inch, 2.5-inch (Send us your measurements if your oar might be wider. See "Next Steps" below.)
$49 per pair (+tax) and guaranteed to last a lifetime.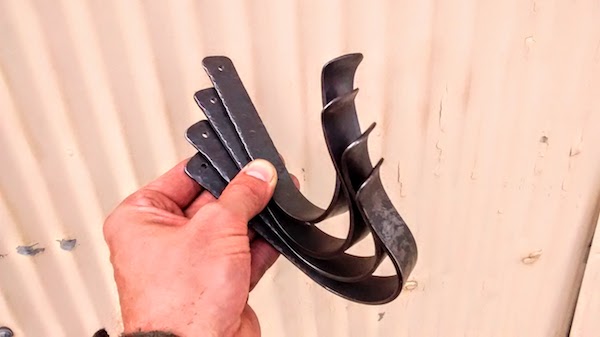 Next Steps:
Take some measurements of your oar or paddle at the two spots you want the hooks to be.
This can be a circumference (all the way around) measurement or a thickness (diameter) measurement.
Round up to the next half inch.
For example, if your oar is 5 3/8″ around like the one below, your diameter is 1.71 inches.
This means your oar hooks should be 2 inches wide.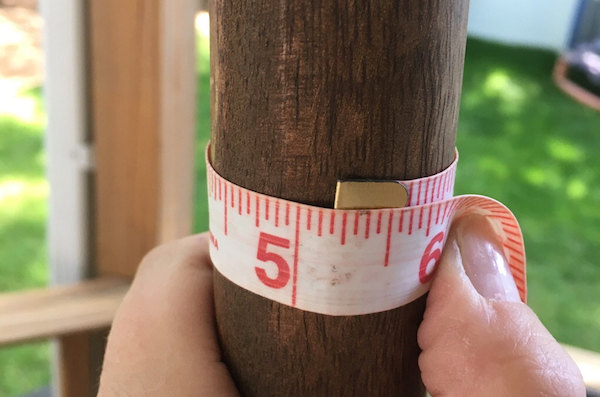 How to Order
With the measurements you took, choose the size you need in the Brown County Forge Etsy shop here:
Brown County Forge Oar Hooks on Etsy
Have Questions?
Email Us: browncountyforge@gmail.com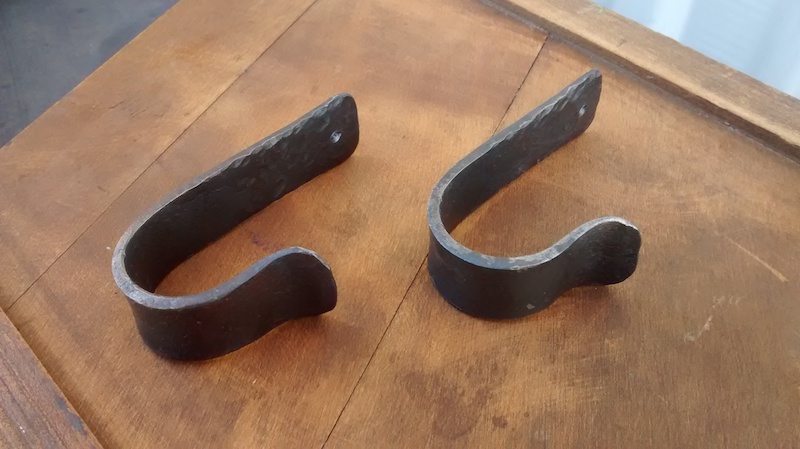 About Our Shop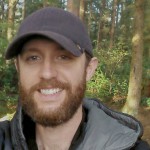 Terran Marks, the blacksmith at Brown County Forge, is dedicated to making hardware that lasts but also looks good.
He started working with hot metal in 2011 and hasn't looked back since.
He sells his custom hooks and home hardware across the United States and around the world.
You can find him in his shop in Bloomington, Indiana swinging hammers and teaching people how to blacksmith.
An avid outdoorsman, when he's not in the shop, he's either hiking in the woods or out on the water.