Online Blacksmithing Course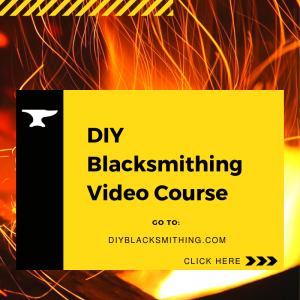 This is a series of online tutorials that I filmed and produced at Brown County Forge.
The course comes in 3 packages: Bronze, Silver, and Gold.
You can start with the 31 Lesson Bronze Package for Free.
The Silver Package has 44 Lessons and is for you if you're ready to apply the skills you learned and get more in-depth information.
The Gold Package with 55 Lessons includes everything in Bronze and Silver plus a complete Knife Making course.
Class Time: 24/7/365
Class Size: 1
Class Fee: $0 – $97 Depending on what you want to learn.
Min. Age: All Ages Welcome! (With Parental Consent of course)