Opinel No. 9 Knife Review: A Classic Blend of Craftsmanship and Functionality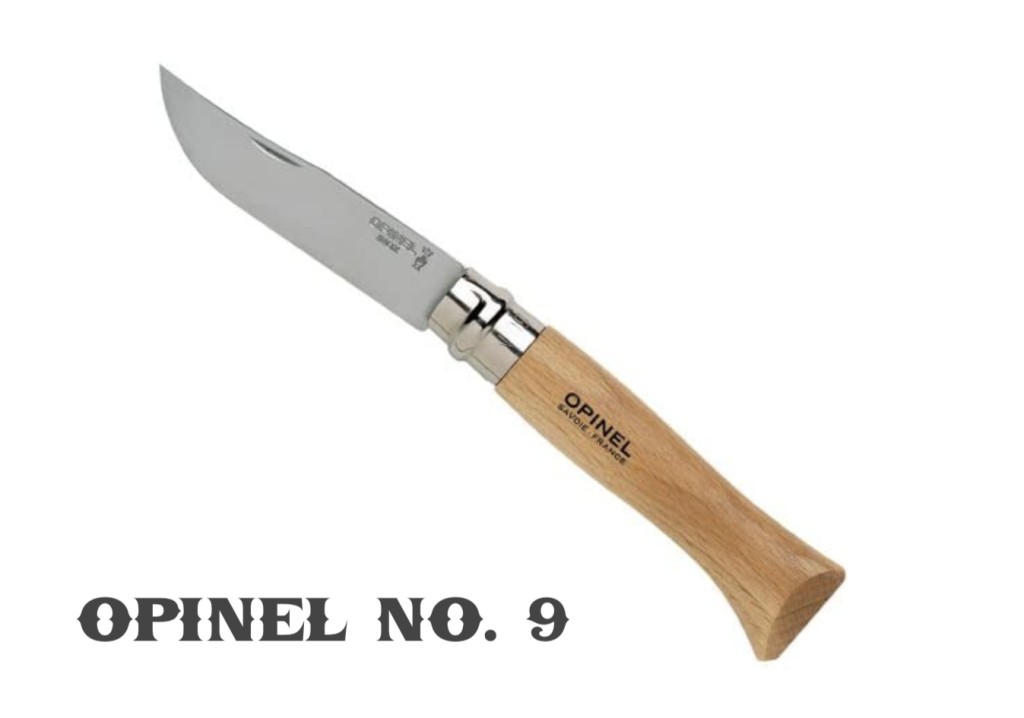 In the realm of iconic folding knives, the Opinel No. 9 stands tall with its timeless design and unparalleled functionality.
Join us as we explore this French masterpiece, looking into its handle materials, blade composition, and signature features.
Handle Materials: Tradition meets Elegance
The original Opinel No. 9 boasts a handle crafted from durable and beautiful beechwood, offering a warm and natural feel in hand.
This natural material not only ensures a comfortable grip but also ages gracefully, developing a unique patina that reflects the journeys it has embarked upon.
The Opinel DIY No. 9 has a fiberglass-reinforced polyamide handle. It has two built-in bits:
Flathead screwdriver
Phillips screwdriver – #2 bit.
*Also referred to as the Opinel 9 Inox.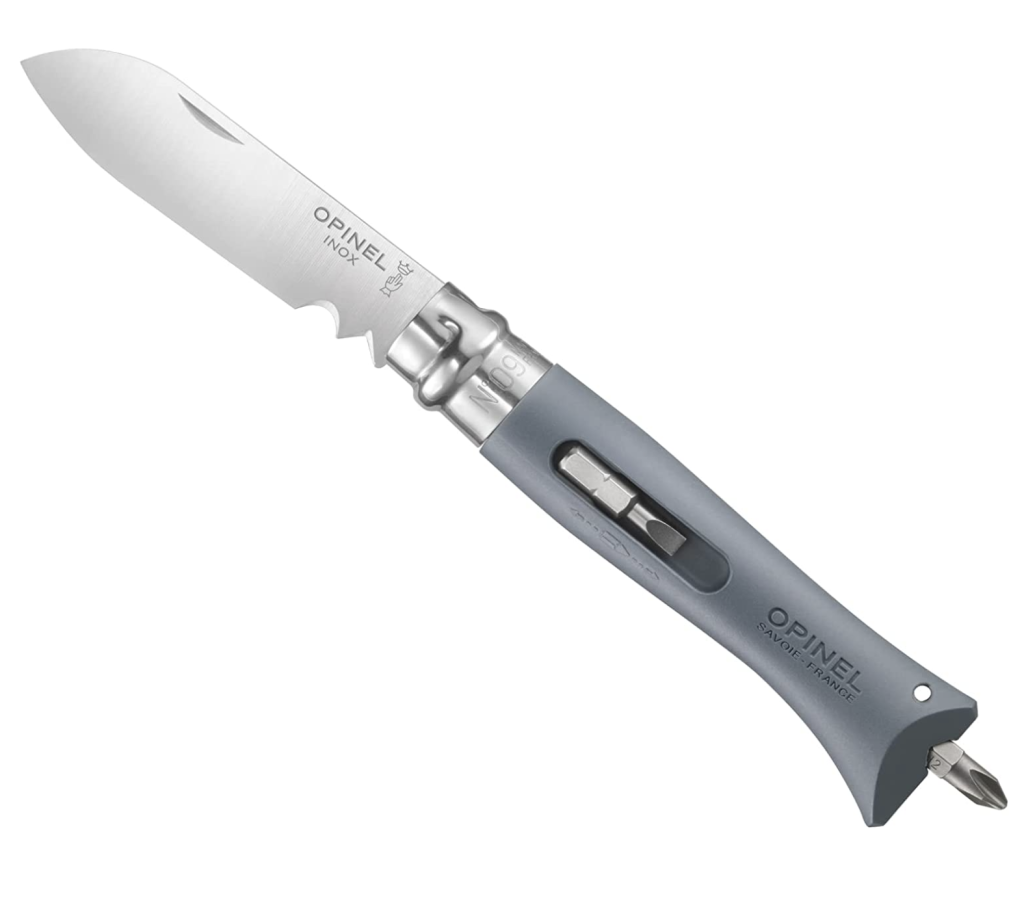 Blade Materials: A Cut Above the Rest
Constructed from high-carbon stainless steel, the Opinel No. 9's blade strikes the perfect balance between sharpness and corrosion resistance.
This versatile blade effortlessly slices through various materials, from ropes to fruits, while maintaining its edge for extended periods, reducing the need for frequent sharpening.
Signature Opinel Features: Simple and Genius
Opinel knives are renowned for their ingenious yet straightforward design elements, and the No. 9 is no exception.
The Virobloc safety ring, a hallmark feature, enables secure locking of the blade in both open and closed positions, ensuring safe usage and storage.
It's a testament to Opinel's commitment to practicality and user convenience.
Versatility: A Tool for Every Adventure
Whether you're an avid camper, hiker, or outdoor enthusiast, the Opinel No. 9 is a trusted companion.
From preparing meals around the campfire to tackling everyday tasks, its compact size and lightweight nature make it an ideal all-purpose tool that seamlessly transitions from wilderness adventures to urban settings.
Timeless Design: Aesthetic Appeal
The Opinel No. 9's sleek and elegant silhouette has stood the test of time. Its minimalist design exudes a rustic charm that resonates with both traditionalists and modern enthusiasts.
This knife serves not only as a functional tool but also as a work of art that elevates any collection.
Practicality and Portability: Always Within Reach
Weighing in at a mere 1.76 ounces, the No. 9 effortlessly slips into pockets, backpacks, or toolboxes.
Its slim profile and folding mechanism allow for safe storage and easy carry, ensuring it's always within reach when needed.
Whether you're exploring the great outdoors or tackling everyday tasks, the No. 9 is a reliable companion.
Conclusion
In the realm of folding knives, the Opinel No. 9 shines as a timeless classic that marries craftsmanship, functionality, and elegant design.
With its durable beechwood handle, sharp stainless steel blade, and signature Opinel features, this knife is an indispensable tool that stands ready to tackle any adventure with style and reliability.