Get Your Blacksmithing Questions Answered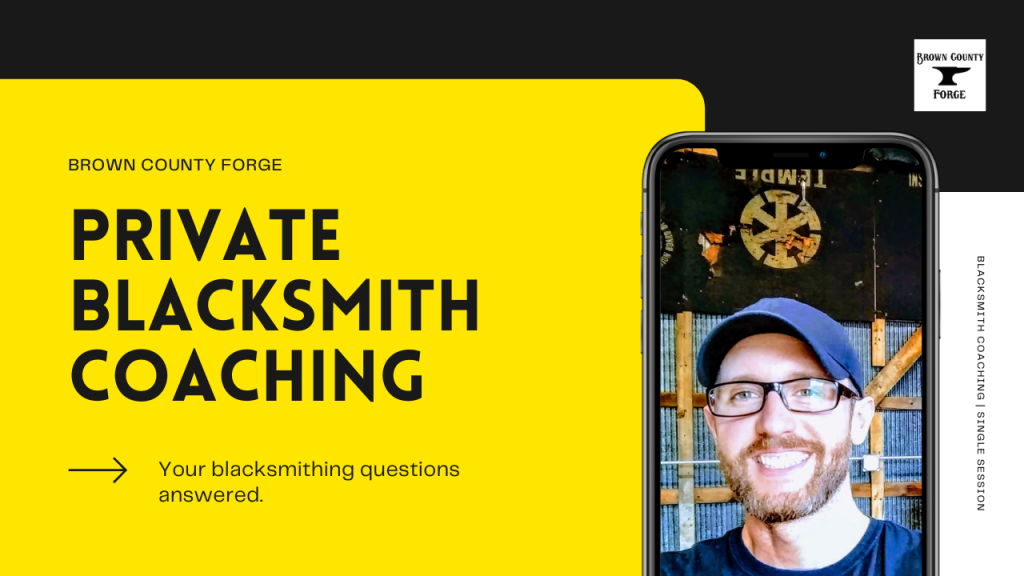 Blacksmith Terran Marks provides private, one-on-one coaching for established blacksmiths and beginners.
What Terran can help you with:
Setting up shop quickly without going broke.
Making your first

$1

. Whether it's to start a side business or just to pay for your hobby.
Troubleshooting blacksmithing projects. If you're struggling with a technique, Terran can help.
Set Up Shop Quickly (and Cheaply)
You have a lot of options for blacksmithing equipment.
Not all of them are cheap and not all of them are good.
I've helped hundreds of students set up shop over the past decade.
You don't need as much as you think.
Making Your First

$1
This might not matter to you now, but it could be important.
Hobbies that pay for themselves are easier to keep going. This is especially true with fuel prices going up.
I've made a side income as a blacksmith since 2011. My full-time income since 2015 has been from blacksmithing.
Troubleshooting Projects
Sometimes all it takes is another set of eyes or a few more years of experience to sort out a problem.
You could spend days or weeks trying to make something work that could be solved in 5 minutes.
If I don't know how to fix it, I know someone who does and I can put you in touch with them.
Before You Book a Call:
Get your questions organized. This will help us stay focused and get you your money's worth.
Have pen and paper ready to take notes.
Get access to Zoom, Skype, or be willing to answer calls on your personal phone.
Book Your Call