The classic Brown County Forge t-shirt.
Over the years I've had quite a few requests for Brown County Forge t-shirts.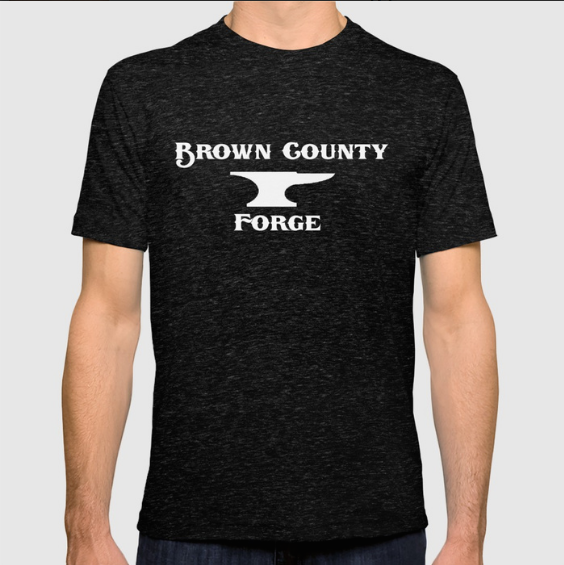 Unfortunately, the cost to print all of the different sizes is very high.
And I would run the risk of being overloaded with too many of one size and not enough of another.
So, in order to offer t-shirts I use a print-on-demand service.
When you order a shirt through the order form below, I have it printed specially for you and then ship it directly to you for free.
T-shirt Colors
The shirts come in the classic black shown above, navy, and maroon.
If you would like a specific color, please send me an email:
Brown County Forge T-shirt Sizes
You can order shirts in sizes ranging from Small to XXXL.
If you'd like a size larger than that, please let me know.
How to Order
Please use the order form below to select the size and color shirt you would like.
You will be asked for your mailing address as part of the checkout process.

Interested in hoodies, socks, and other items? I started a blacksmithing clothing brand called Old Iron at the beginning of this year.
You'll find other Brown County Forge shirts, hoodies, and socks with anvils on them here.