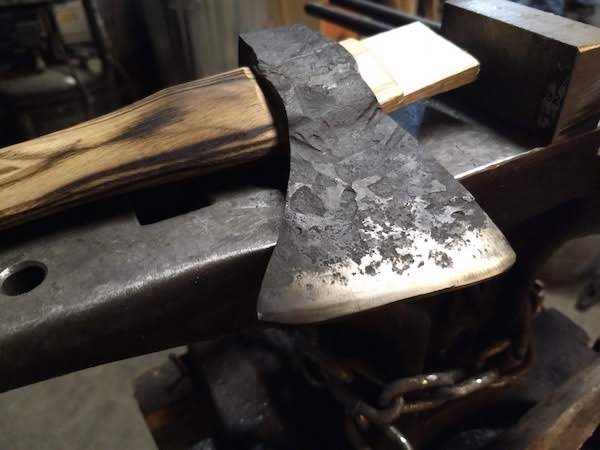 Prepping for Ax Class this Weekend
The above photo is an example of student work from an ax class back in late March.
A few times a year, I like to invite past students who have shown interest in the ax class to come back and forge one themselves.
The ax above starts out as a 3.5-inch long, 1-inch wide, and 1.5-inch tall billet of 4140 tool steel.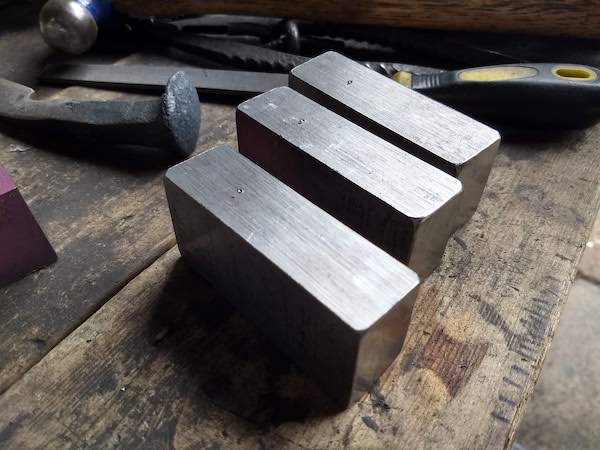 To get the billets ready for forging, there's a little bit of prep involved.
First, I measure 1 inch from the end and find center.
Next, I mark center with a center punch and a hammer. You can see the dimple in each ax billet in the above photo.
The corners of each billet can be rough once I cut them from their original 12-inch piece.
So they head to the Multitool 2×36 Belt Grinder for cleanup. The chamfered corners are visible in the above photo as well.
Ax Class Prep: Drilling Pilot Holes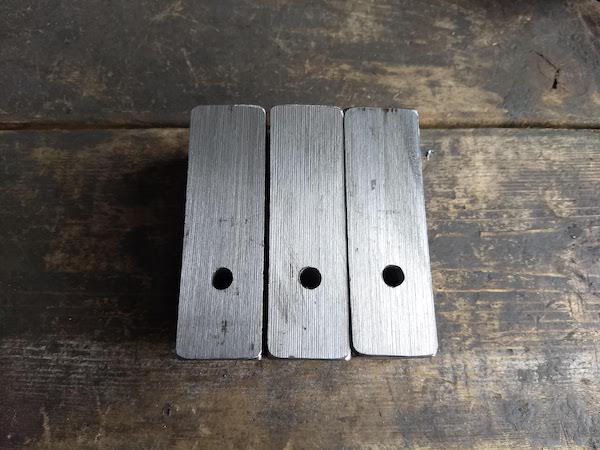 After the billets have been cleaned up, I drill pilot holes in each one using the center punch dimple as my guide.
When you're drilling out tool steel, even if it's annealed (softened), you want to gradually move up in bit size.
Jumping right into the quarter inch holes that you see in the picture without pilot holes would create too much friction and heat.
So I start off with a 1/8-inch bit and work my way up using plenty of lubricant to reduce the friction (heat).
During forging the holes will be punched and drifted until they're wide enough to fit the hickory handles later in the class.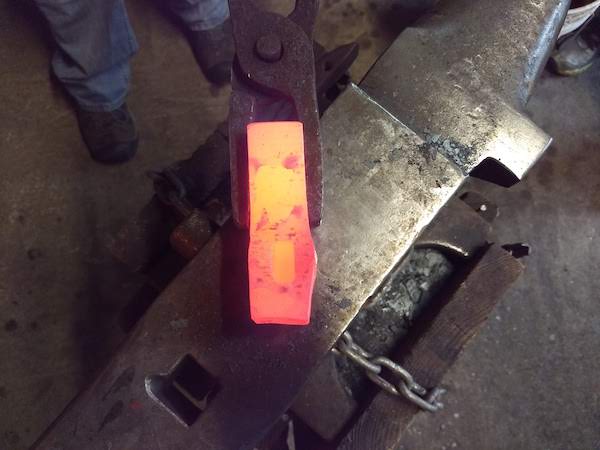 Even with pilot holes, it takes a lot of heavy hammering to get the ax eye just right.
Students can expect to spend a full 8 hours at the forge during the ax class going blow for blow with friends (it's more fun to work with a buddy).
After all that hammering we start to fan out the ax head into its iconic beard shape.
Once it's fully forged, we set it aside to cool completely before diving into the heat treat and finish work.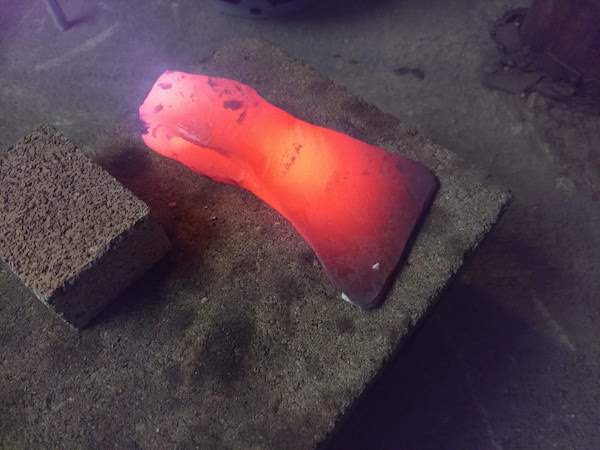 If you're interested in taking an introductory class with us (that could lead to the ax class), please take a look at the Classes Page for all the details.
I'd be happy to have you down to the shop!