Wall Hooks for Retail Store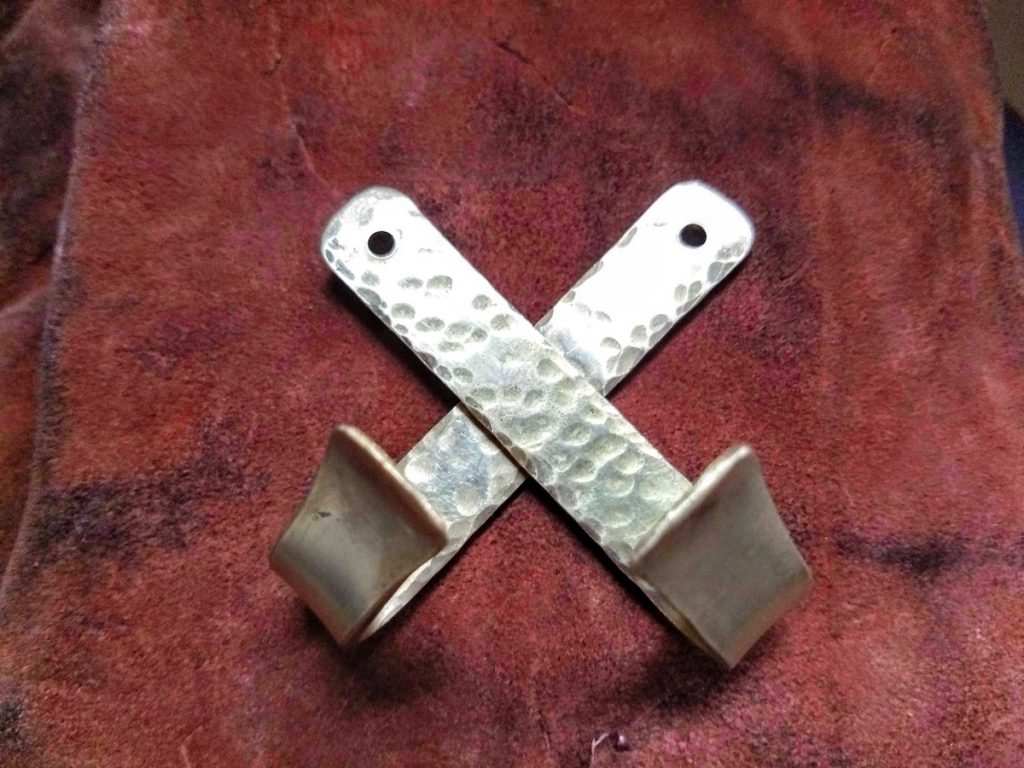 Looking for wall hooks for a retail store? We can help with that!
At Brown County Forge, we've been making hooks by hand for over a decade.
Our hooks are more durable than plastic 3M command hooks.
They also look better.
Metal Hooks for Retail Storage
We work with two types of metal to make our wall hooks:
Our steel hooks are the most durable and provide the strength to hold up heavy items. Many of the hooks max out above 25 pounds.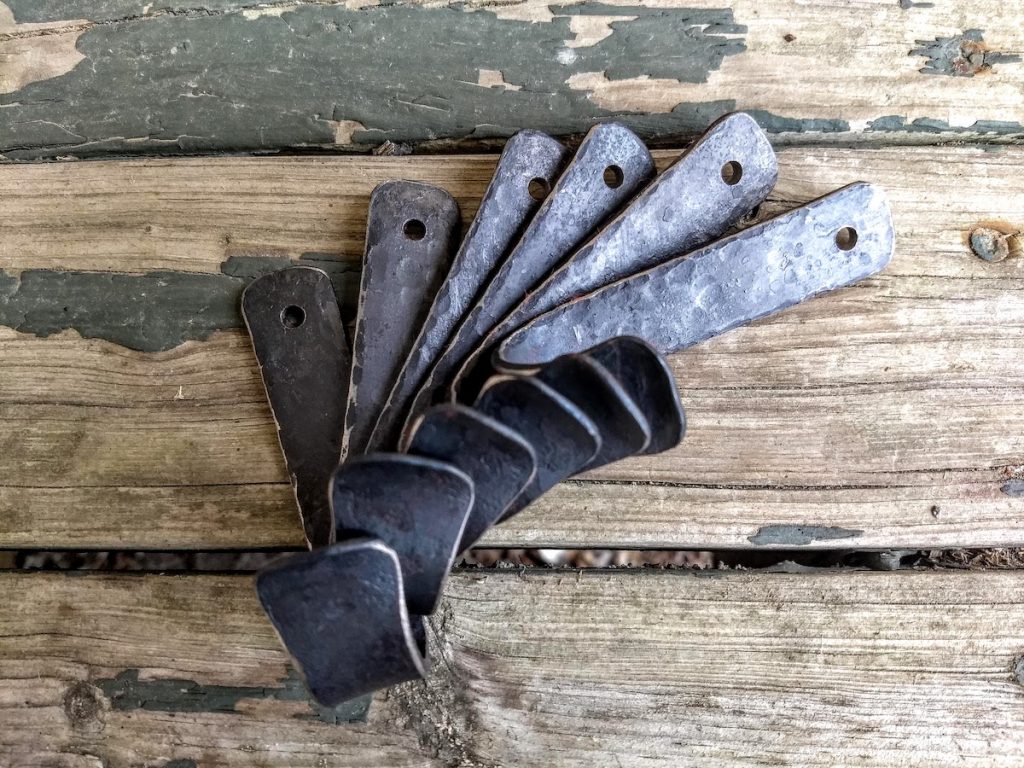 Our brass hooks are more decorative, but bring a bright pop of golden color to your retail displays. They can hold up  to 10 pounds.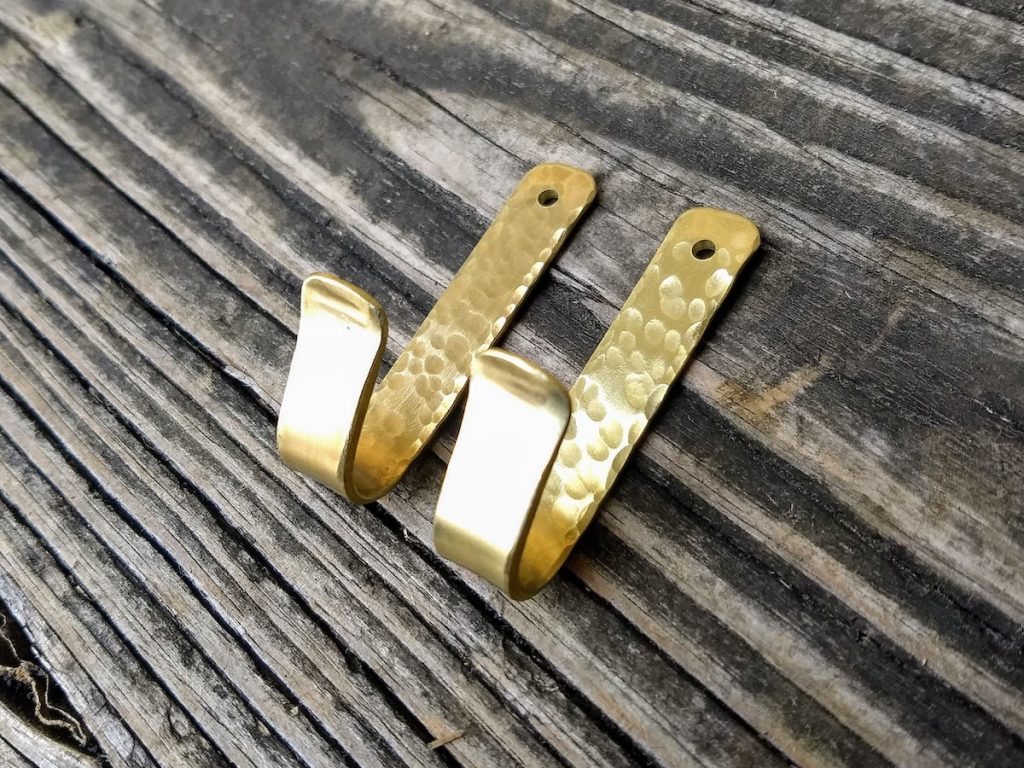 Wall Hooks Price
The price of our wall hooks has a range depending on these factors:
Material

– Brass is more expensive to source and work with.

Size

– The bigger the hook, the higher the cost.

Texture

– Hammered texture (shown above) takes more time.
To give you an idea of what various hook sets cost, here are three options:
Remember: The cost of the hooks is a business deduction. You can write it off on your business taxes.
Wholesale and Bulk Wall Hooks Pricing
Need a bunch of hooks? We're happy to work with you on reducing the cost per hook.
As you go up in quantity, the price of each hook will drop.
Contact us for wholesale pricing:
We Can Help You Hang Any Retail Item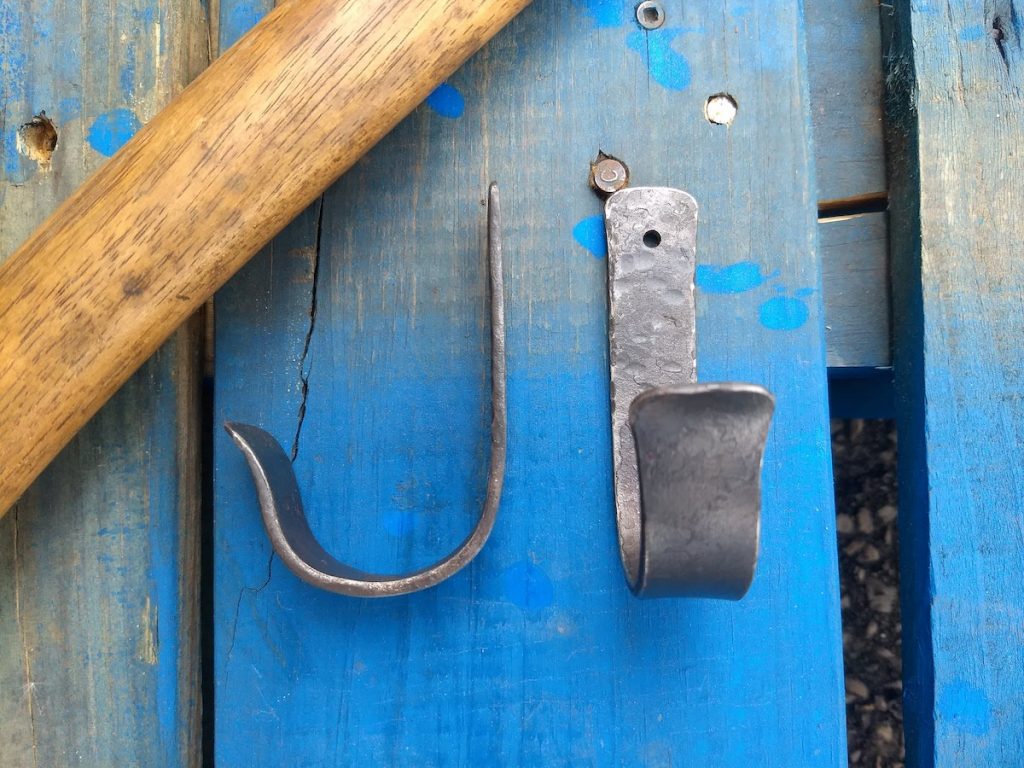 Whether you're showcasing a decorative boat paddle or simply hanging up shirts, we have a hook to help.