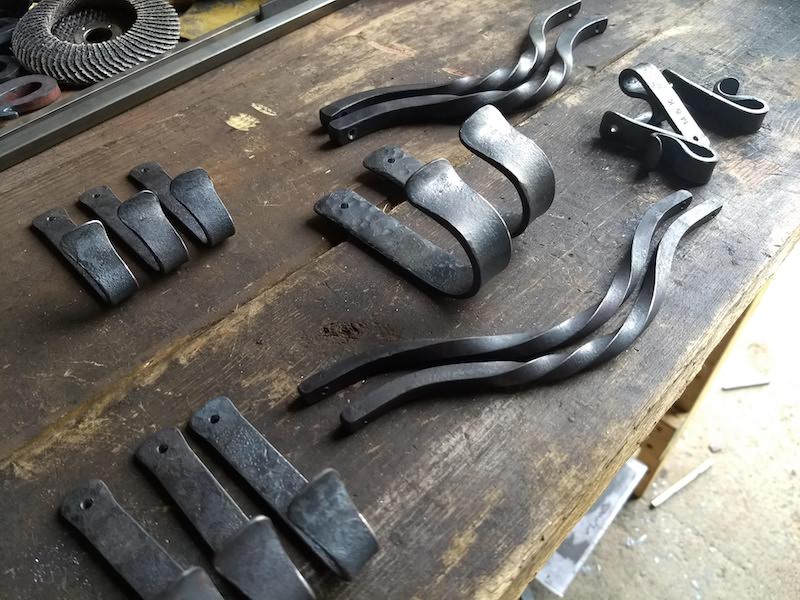 Brown County Forge is a full-service blacksmith shop. When weekend classes aren't in session, we're making home hardware for folks around the world.
Today was a busy one with a few projects:
Door handles for a tiny mobile bakery.
Personalized bottle openers and hooks for Etsy.
Oar hooks for a customer in Pennsylvania.
Blacksmith Shop Methods
To make each item, Terran heats up pieces of steel that have been cut to specific lengths.
When they're glowing hot and yellow-orange in color, he starts to bend and shape them with his hammer and anvil.
Depending on the piece, it might take a few heats to make a piece.
A typical hook like you see in the photo above can take as few as 4 heats from start to finish.
One heat to flare the ends.
A second heat to bend the decorative hook tip.
The third heat to quench that tip and make the bend of the hook.
And the final fourth heat to undo the quenching and loosen any scale so it can be brushed off.
Simple, Rustic Hardware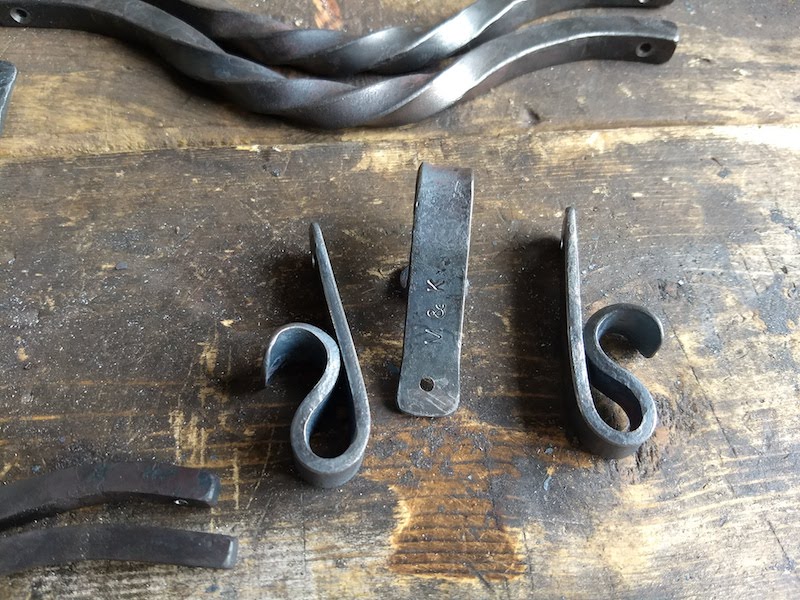 Terran likes to keep things simple. To his artistic eye, simple rustic curves and bends are the most beautiful.
A long-time perfectionist, Terran used blacksmithing to train himself to "let things go." Blacksmithing is good therapy!
The rest of the week at Brown County Forge will be spent cleaning and organizing to get ready for the next set of projects and classes.
Want to see more pictures and videos?
Take a look a the Brown County Forge Facebook page for hundreds of photos and videos.