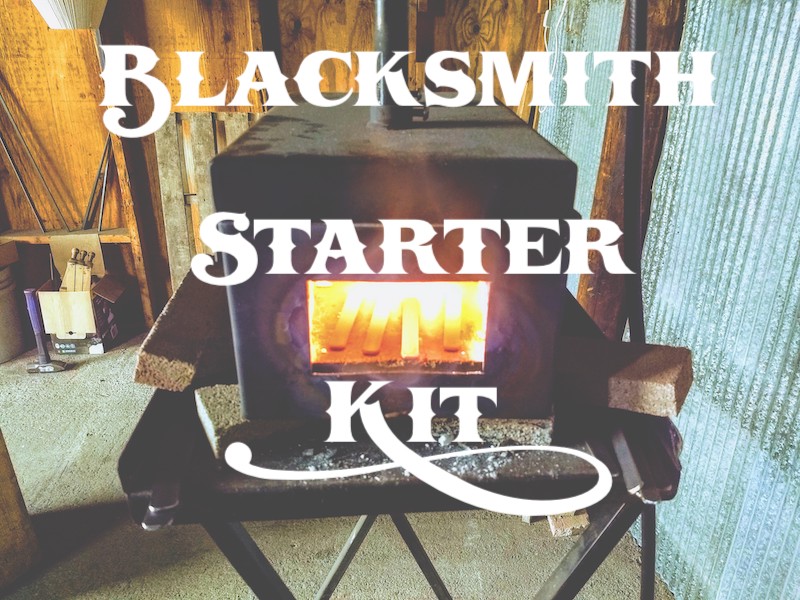 Looking for a blacksmith starter kit with exactly what you need and nothing you don't?
You're in luck!
I talk about the basics of blacksmithing every week in class at Brown County Forge.
We go over skills and techniques, but spend real time talking about essential equipment. That's what we'll cover in this post.
*I'll also offer to put together a kit for you and make it available for pickup at the blacksmith shop (mainly for Indiana residents, but everyone is welcome).
The Four Items in the Blacksmith Starter Kit
The equipment you need to get started blacksmithing comes down to 4 items:
Forge – How you heat the metal.
Anvil – Where you shape the metal.
Hammer – What you shape the metal with.
Tongs – How you hold the metal.
How Much Should a Kit Cost?
Let's break down the items in the kit by price.
Forge – $249 (free shipping) – $325 (plus shipping)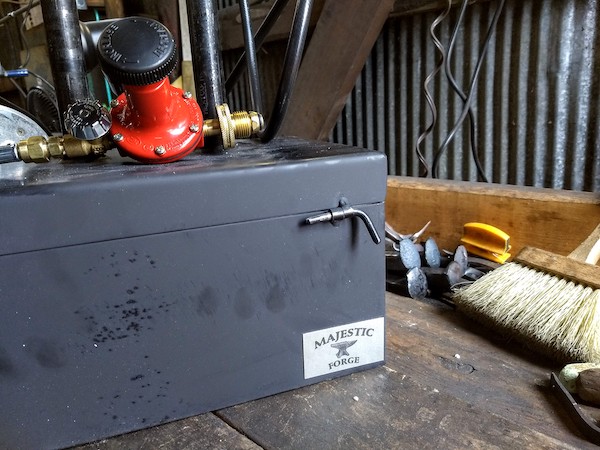 Your forge will be one of the most expensive pieces to buy.
The forge I use is the Knifemaker Economy forge by Majestic Forge.
It costs $325 and ships for around $50 depending on how far you live from Sugar Grove, Ohio.
Why I like it:
Two burners – It gets up to heat quickly.
Compact – It doesn't take up a lot of space.
Easy to set up – Takes about 10 minutes right out of the package.
Ships fast – I ordered it on a Tuesday and had it 2-3 days later.
A second, less expensive option (over 1670 sold) is Hell's Forge Double Burner: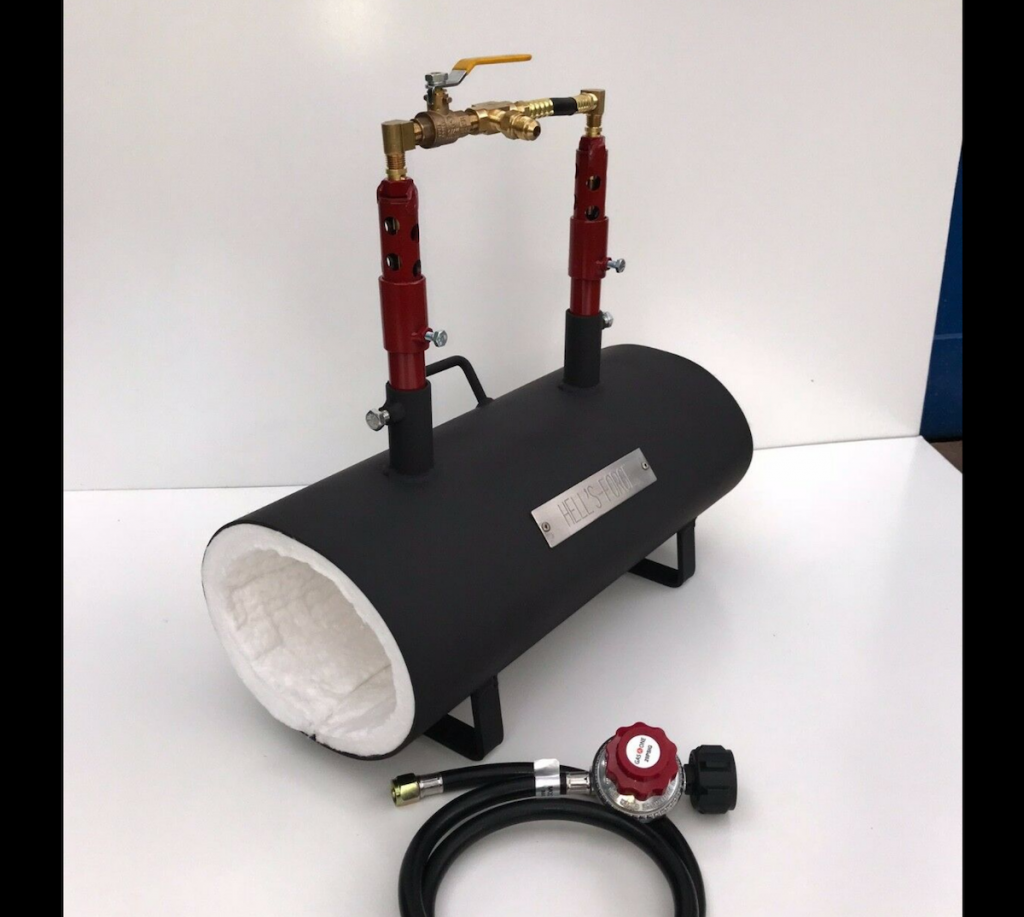 2 Burners with adjustable chokes
$249 with Free U.S. shipping
Oval shape for good heat distribution
Anvil – $285 – $400 (varies by retailer)
The anvil I use in the shop is a 70 pound NC Tool Company brand anvil.
I own two of them and they're each responsible for hundreds of projects.
Why I like them:
Movable – You can move one of them on your own. No need to call a friend.
Inexpensive – At under $300 or $4 per pound, it's a steal.
Durable – Mine have seen heavy use over the years and they keep on truckin'.
Hammer – $28
Your hammer really doesn't need to cost a whole lot.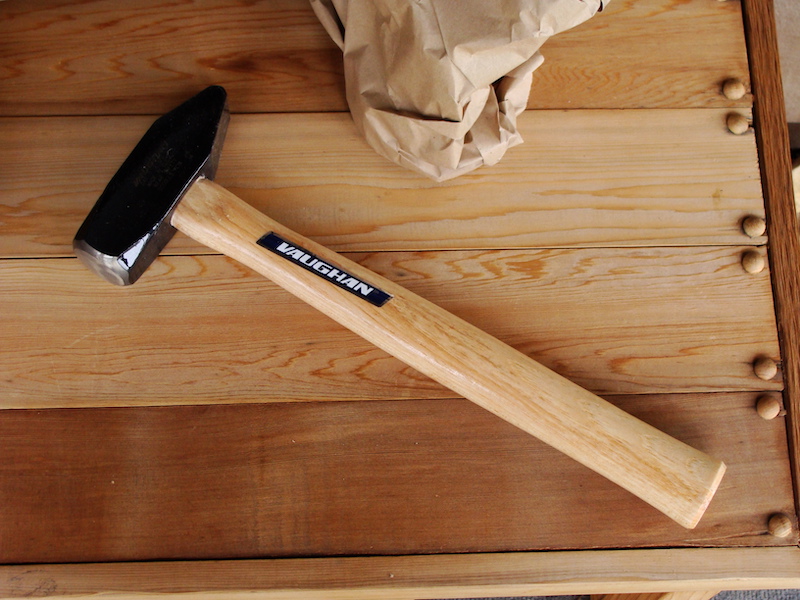 If you find a hammer that weighs between 2 and 3 pounds at a flea market or yard sale for a dollar, buy it.
Your main concern is overall weight and then handle length preference.
For my money, and the hammer I use every day, I go with a 2.5-pound Vaughan Cross Peen. I bought the one you see above on Amazon for $28 in 2011. (Find here on Amazon)
I could lose all of my other equipment, but if I lost that hammer I'd be very sad.
Tongs – $38.50
I use Centaur Forge's 3/8-inch V-Bit Bolt Tongs nearly every day.
They're good all around tongs useful for flat stock, square bar, and round bar.
Total Kit Cost (before shipping): $604 – $680
Where to Buy Each Item
Your forge can be securely purchased on eBay from Hell's Forge or directly from Majestic Forge for the forge I use – majesticforge.com.
Your anvil should be purchased from Centaur Forge to get the best price on shipping – centaurforge.com. Also available on Amazon here.
The hammer can be picked up on Amazon.
Your tongs will come straight from Centaur Forge as well – centaurforge.com.
Blacksmith Starter Kits Available for Pickup
I'd be happy to arrange for kit pickup at Brown County Forge in Bloomington, Indiana.
A few things to consider:
Shipping times for each item can vary so we'll need to schedule at least 2 weeks in advance.
There is a convenience fee added to the total purchase price to cover my costs.
In general, it's difficult and expensive to return large items like anvils and forges. It pays to be sure this is something you really want to do.
If you'd like to set up a blacksmithing kit order for pickup, please contact me at browncountyforge@gmail.com.
We will go over your anvil options (size, brand, etc.) and final costs (to be paid in advance).
If you're not quite ready to take the plunge into blacksmithing, I recommend taking an in-person class or taking advantage of the Online Course below:
Want to Learn How to Use It All?
I'd be happy to show you the basics of blacksmithing.
The online DIY Blacksmithing Course I created covers everything you need to know to get started.
What to look for in an anvil and where to buy one.
50+ video lessons.
Everything hammers and tongs.
Proper metal temperature.
Knife making – forged and stock removal. (Includes handling.)
Answers to common questions from years of teaching blacksmithing.
Check out the Free Preview by Clicking Below: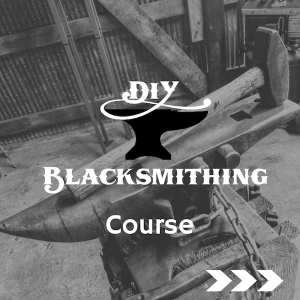 I'm also happy to answer any questions you might have: browncountyforge@gmail.com
Cheers!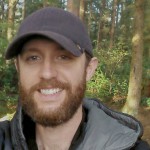 Terran Marks – owner, Brown County Forge