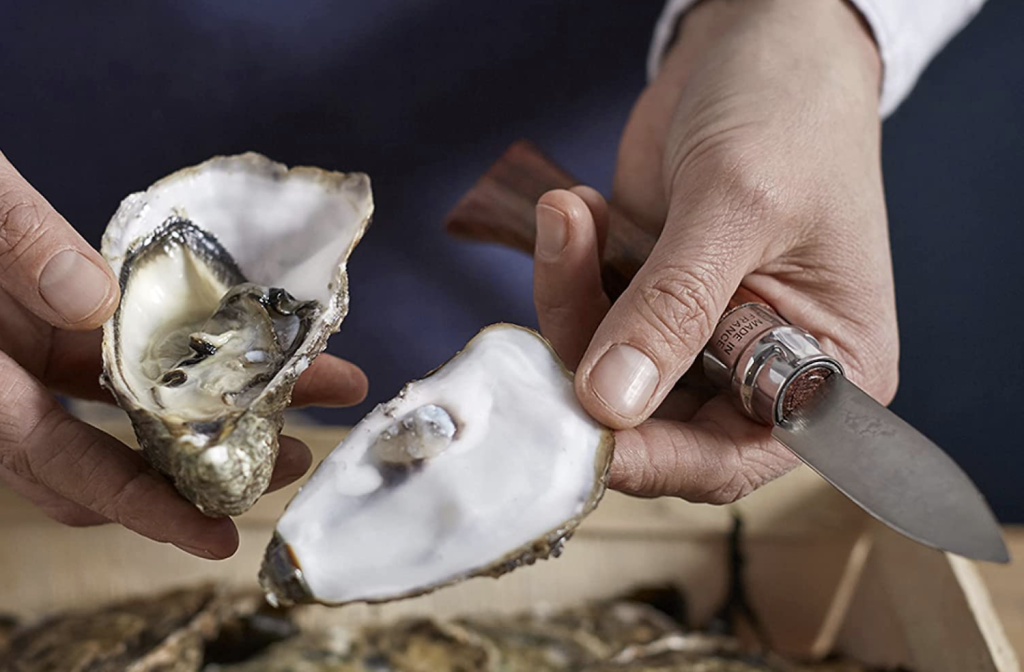 Discover the exquisite craftsmanship and practical design of the Opinel oyster knife.
In this blog post, we explore the remarkable features, timeless aesthetics, and the use of padouk wood in its handle.
From its stainless steel construction to its convenient dimensions, this knife is a must-have for oyster enthusiasts.
Features
The Opinel oyster knife is a testament to precision and functionality.
Crafted with high-quality stainless steel, it ensures optimal durability and corrosion resistance, allowing for extended use in coastal environments.
Its short, specialized blade design and ergonomic handle provide a secure grip and effortless opening of oyster shells.
Classic Aesthetics
The Opinel oyster knife exudes a classic charm that transcends time. Its iconic silhouette and polished stainless steel blade evoke a sense of tradition and elegance.
The distinctive collar lock system, adorned with the Opinel logo, adds a touch of sophistication to this timeless piece of culinary craftsmanship.
Exploring Padouk Wood
The Opinel oyster features a handle made from exquisite padouk wood, known for its rich reddish-brown hue and natural luster.
Padouk wood is highly regarded for its exceptional durability, resistance to moisture, and inherent beauty, making it a perfect choice for both aesthetic appeal and reliable functionality.
Ideal Dimensions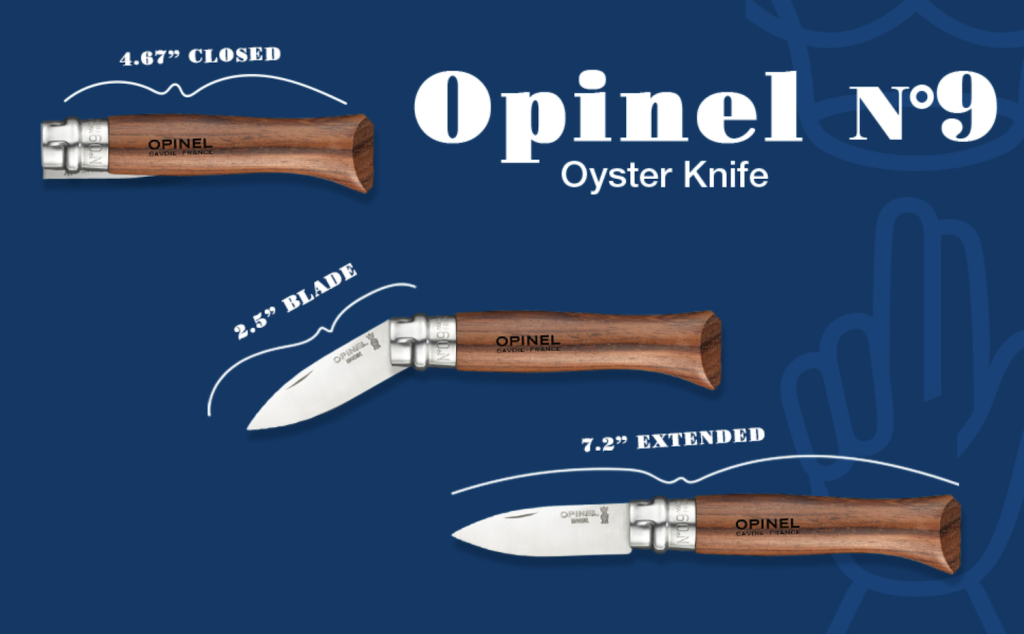 When fully open, the Opinel oyster knife measures approximately 7.2 inches (18.29 cm), providing a comfortable grip for precise control during shucking.
When closed, it reduces to a compact size of around 4.67 inches (11.9 cm), allowing for convenient storage in pockets or kitchen drawers, ready to be utilized whenever oyster cravings arise.
The blade length is 2.5 inches (6.35 cm) making it easy to open shells and release the oyster.
Conclusion
The Opinel oyster knife blends elegance and functionality effortlessly.
With its stainless steel construction, padouk wood handle, and convenient dimensions, it presents oyster aficionados with a reliable tool that combines durability, classic aesthetics, and practicality.
Add this culinary gem to your collection and elevate your oyster shucking experience to new heights. Available on Amazon.com for under $30.