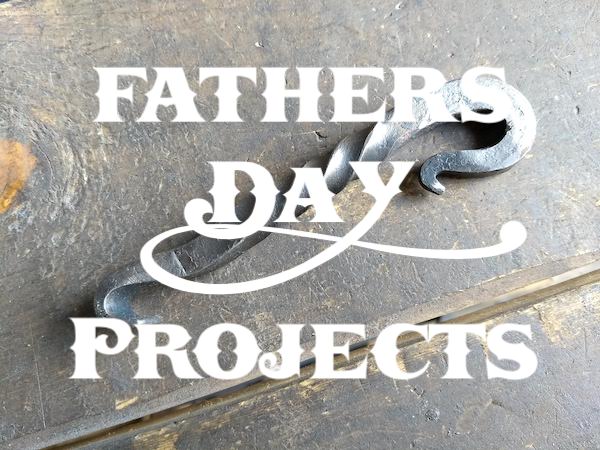 Making Fathers Day projects in the shop!
Before the family cookout in an 87+ degree shop, I had the pleasure to make some Fathers Day projects with the Salupo family today.
They came down from the Indy area to take the Beginners Class. Mom Stacy set it up for her boys and her husband.
In the Beginners Class we usually do one of three projects:
J hooks
Fire pokers
Bar top bottle openers
The guys all opted to make personalized bar top bottle openers like the one below: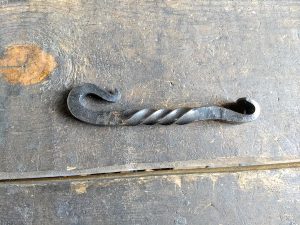 How we make the bottle openers
We start off with a piece of 3/8-inch square steel bar that is 6 inches long.
After bringing it up to over 1500-degrees Fahrenheit in the forge, we start to draw it out (lengthen and taper it).
Then we curl the tip.
After that comes quenching the tip and bending the loop around the horn of the anvil.
Next is flattening the business end of the bottle opener and curling it over so it can grab a bottle cap and pry it off.
Finally, we put a twist right in the middle for a decorative touch.
After it cools, we heat it with a torch and melt beeswax on it to seal it against rust and moisture.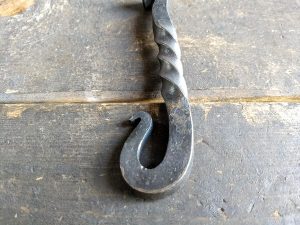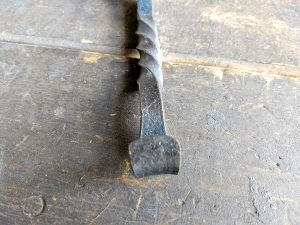 The whole process from my forging demonstration through finishing their pieces takes between 2 and 3 hours.
This is the typical length of the Beginners Class even if folks have never seen a blacksmith's forge in action.
It's pretty amazing to see what people can do with some clear coaching and the freedom to experiment.
A Big Thank You to the Salupo Family!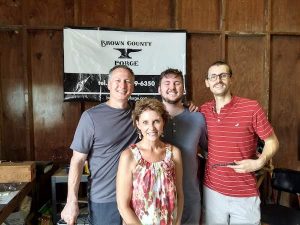 It was great meeting all of you and getting to spend part of Father's Day swinging hammers and making ironwork.