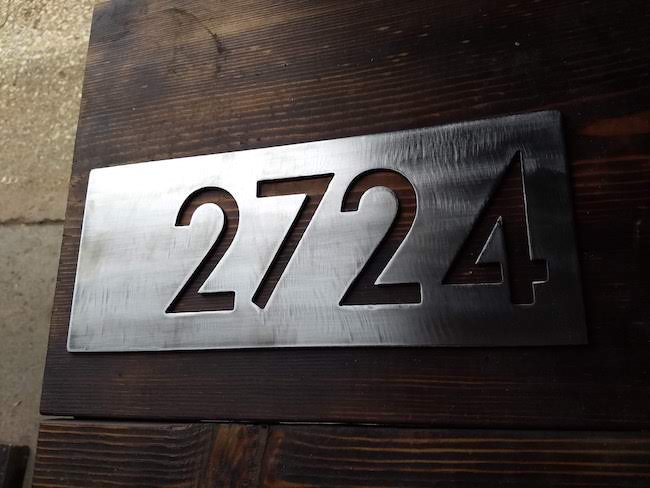 Modern Metal House Numbers
About a year ago, I started experimenting with offering standalone house numbers and house number plates.
Through some trial and error, I found a layout that I liked.
The photo above is of a 4.5 inch tall by 11 inch long house number plate that can be used for apartment numbers in a complex or for your home's curb appeal.
Cut from Stainless Steel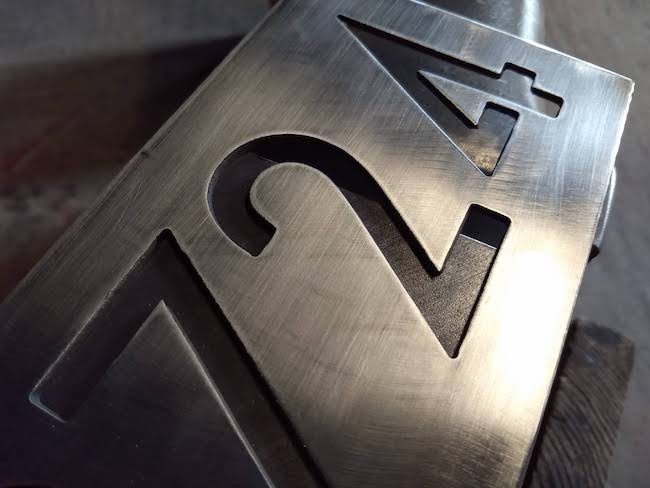 To resist moisture and stand up to all weather, the number plates are cut from stainless steel sheets.
Each number plate is 1/8-inch thick so they stay lightweight making them easy to secure when it's time to mount.
How to Mount
While the plates can be drilled out with mounting holes, I usually recommend leaving them clean and using a construction adhesive.
Gorilla Glue is extremely durable and can bind to metal, wood, brick, and vinyl.
Mounting the house numbers this way also saves you from drilling holes into your siding.
Here's how to mount the plate:
Wet the mounting surface (your siding).
Apply Gorilla Glue to the back of the plate.
Press the plate firmly against the moist siding.
Secure with painters tape so it doesn't slide down the wall while it cures.*
*Minimum curing time is 2 hours. Full curing is achieved after 24 hours.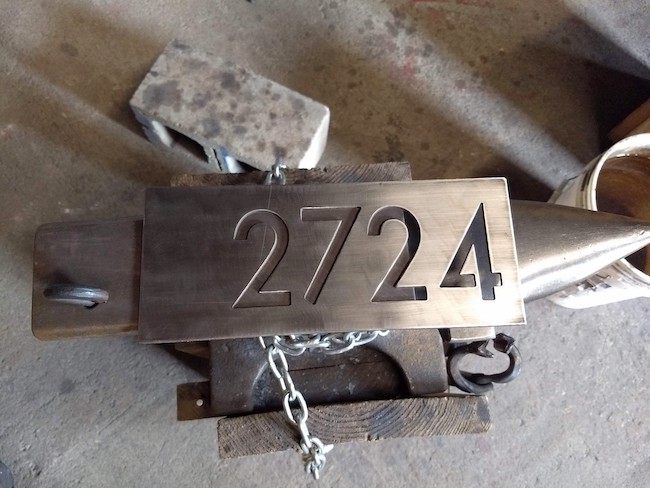 Where to Buy Modern Metal House Numbers
I sell custom plates in Brown County Forge's Etsy Shop.
I'm also taking custom orders and bulk orders if you work for a construction company specializing in housing developments and apartment complexes.
I can be reached at browncountyforge@gmail.com with any questions you might have.
Turnaround time is fairly quick on large and small orders. Typically 1-2 weeks.