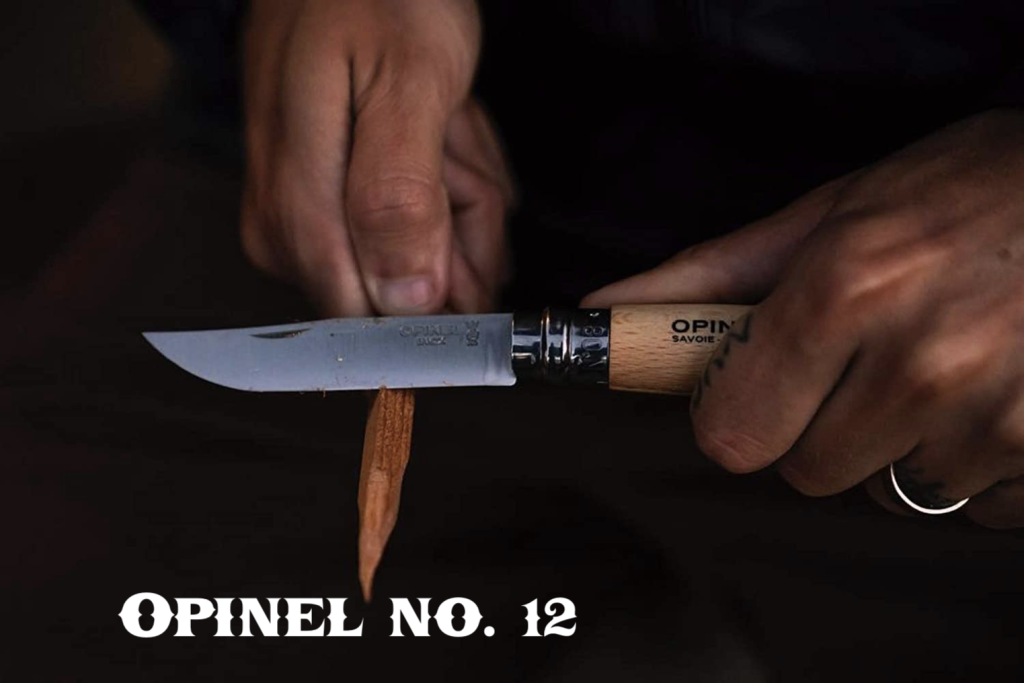 The Opinel No. 12 Stainless Steel Explorer Pocket Knife is a versatile and reliable tool that combines exceptional blade quality, durable handle material, and convenient measurements.
Blade Quality
The blade of the Opinel No. 12 pocket knife is crafted from stainless steel, ensuring excellent corrosion resistance and longevity.
It exhibits remarkable sharpness, making it ideal for a variety of cutting tasks, from slicing fruits and vegetables to light-duty outdoor activities.
The stainless steel blade maintains its edge well, reducing the need for frequent sharpening.
Handle Material
The handle of the Opinel No. 12 is crafted from beechwood, providing a comfortable grip and a natural, timeless aesthetic. The wood is smooth and well-finished, offering a tactile pleasure during use. The handle's ergonomic design ensures a secure hold, enabling precise control and reducing the risk of slippage. The beechwood construction also adds a touch of warmth and elegance to the knife's overall appearance.
Measurements
The Opinel No. 12 Explorer features a convenient size and weight, making it suitable for everyday carry.
With a closed length of 6.22 inches (15.8 cm) and a blade length of 4.82 inches (12.24 cm), it strikes a balance between portability and functionality.
It has an open length of 11.04 inches (28.04 cm).
The knife's weight of 3.9 ounces (110.6 grams) ensures it won't weigh you down, making it an excellent companion for various activities, whether camping, hiking, or everyday tasks around the house.
Additional Features – Virobloc Safety Ring
The Opinel No. 12 stainless steel pocket knife incorporates the iconic Virobloc safety ring, which allows for secure locking in both the open and closed positions.
This feature ensures safe handling and prevents accidental blade closure during use.
The knife also includes a simple yet effective folding mechanism, allowing for quick and easy deployment.
Conclusion – Solid Tool at an Amazing Price
The Opinel No. 12 Stainless Steel Pocket Knife offers outstanding blade quality, a comfortable beechwood handle, and convenient measurements, making it a reliable and versatile everyday carry tool.
It also costs less than $30. – Amazon.com