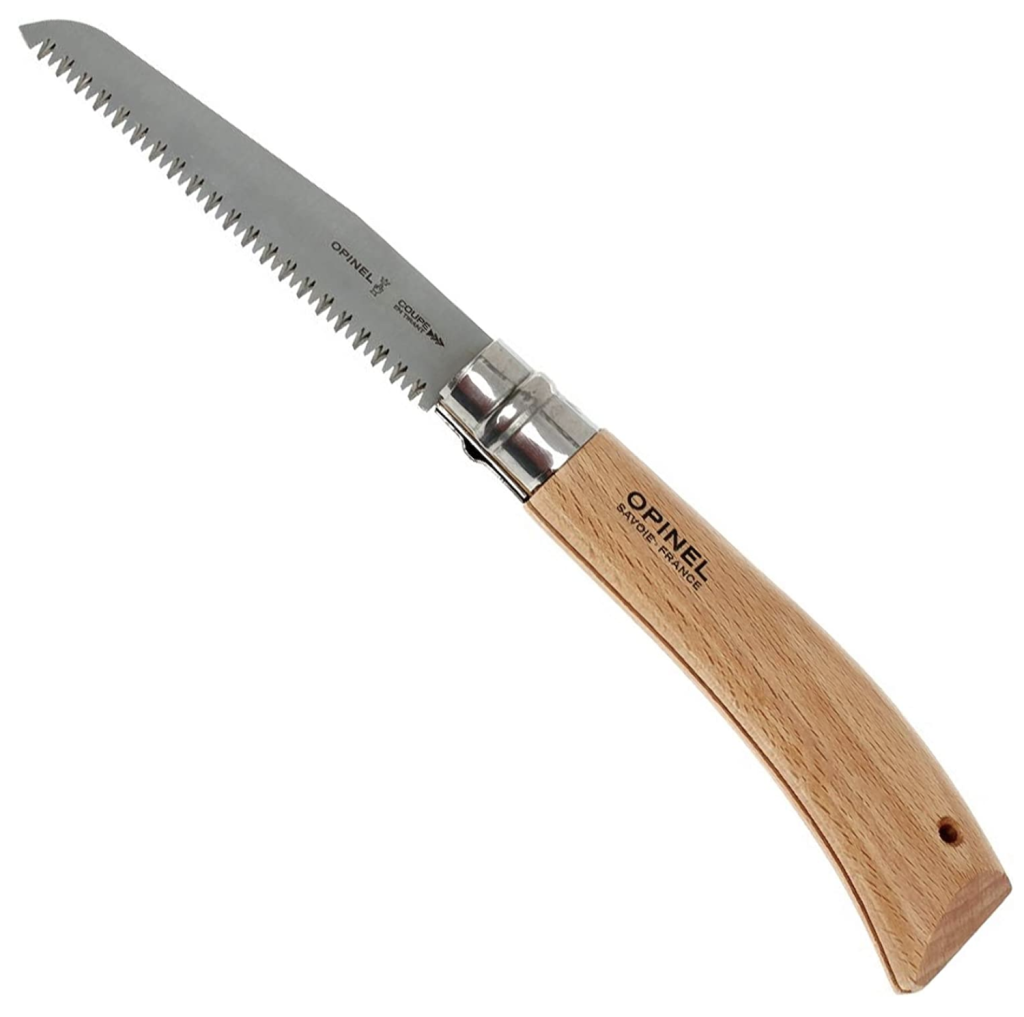 In this article, we explore the remarkable features and design elements of the Opinel saw.
With its exceptional performance and reliability, this saw is an essential tool for outdoor enthusiasts.
Whether you're a hiker, camper, or gardener, read on to discover how the Opinel folding saw can enhance your outdoor activities.
Superior Design and Functionality
The Opinel saw combines thoughtful design with practical functionality.
Its high-quality carbon steel blade ensures efficient cutting through various materials, while the lockable folding design allows for safe storage and portability.
With an ergonomic beechwood handle, this saw offers a comfortable grip for extended use in the great outdoors.
Impressive Blade Measurements
The Opinel folding saw comes in two blade lengths:
The Opinel No. 12 has a 5-inch cutting blade.
The Opinel No. 18 has a 7-inch cutting blade.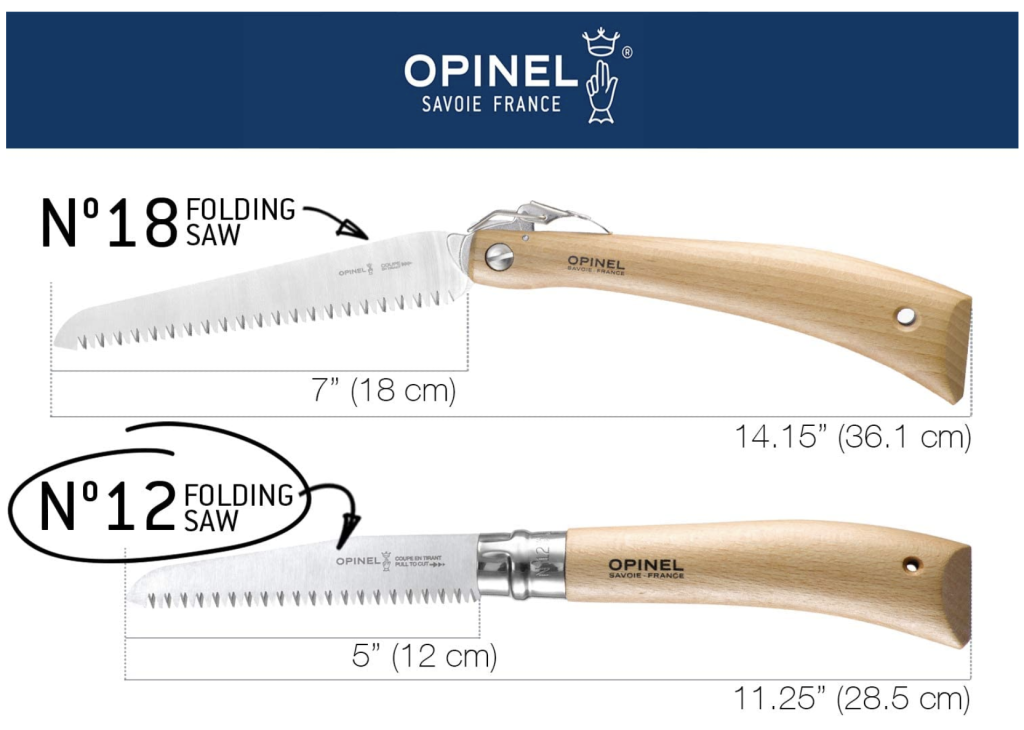 Each saw provides ample cutting capacity for tackling branches and small trees under 3.15″ as well as other outdoor tasks.
The aggressive teeth of the saw deliver excellent cutting performance, making quick work of even the toughest wood.
Multi-Purpose Applications
Designed for versatility, the No. 12 and No. 18 are ideal for a range of outdoor activities.
Whether you're clearing a campsite, building a shelter, or maintaining your garden, this saw is a reliable companion.
Its efficient cutting action ensures precise results, making it suitable for both delicate pruning and more demanding tasks.
Durability and Quality Craftsmanship
Opinel is renowned for its commitment to quality, and this saw is no exception.
The carbon steel blade provides excellent durability and edge retention, ensuring long-lasting performance even in challenging environments.
The sturdy beechwood handle adds an element of elegance while offering a reliable and comfortable grip.
Portability and Convenience
With its folding design and compact size, the Opinel saw is highly portable, making it an excellent choice for outdoor adventures.
When folded, it measures approximately 7.15 inches (18.16 cm) in length, allowing for easy storage in backpacks or toolkits.
Its lightweight construction adds to its overall convenience.
Conclusion
The Opinel folding saw combines superior design, impressive measurements, and exceptional functionality to provide outdoor enthusiasts with a reliable cutting tool.
With its durable carbon steel blade, ergonomic handle, and convenient folding design, the Opinel saw is a versatile companion for a range of outdoor activities, ensuring that you are well-equipped for any adventure.
Interested in Opinel Knives?