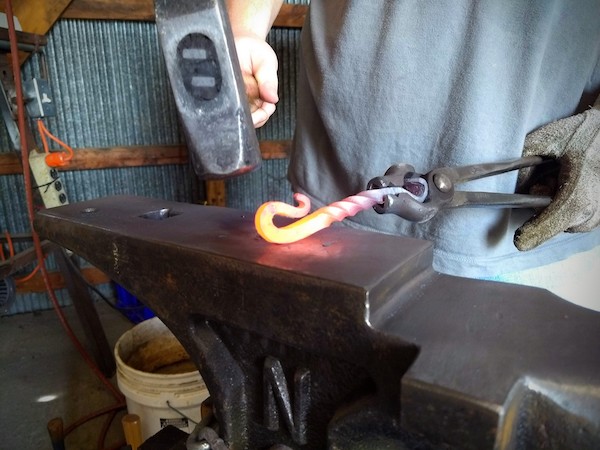 Thinking about learning a little blacksmithing?
Here's what a Beginners Class looks like step-by-step:
10 minutes before class starts – Students arrive at 611 W. 11th Street, Bloomington, Indiana 47404. We're in "Suite" 18 just inside the second gate.
The First Half-Hour (or so) – We talk about shop safety, sign the accident and liability waiver, and get familiar with the equipment we're going to be using that day. This includes the forge, anvils, tongs, hammers, and steel. We also talk about different types of forges and anvils and the benefits of each.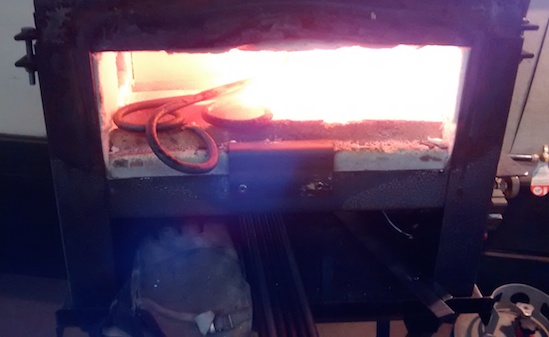 Terran then lights the forge and demonstrates the techniques used in forging a project from start to finish. These techniques are tapering or drawing out, scrolling and bending, and quenching. We focus on accurate hammer strokes and heat management.
30 minutes in – You start forging! The rest of the time is dedicated to you making your projects while Terran provides guidance and tips along the way. This is a learning process and questions are encouraged.
20 minutes left in class – We go over finishing techniques while applying a traditional beeswax finish to what we've made. This seals the metal against moisture.
The Equipment We Use
Forge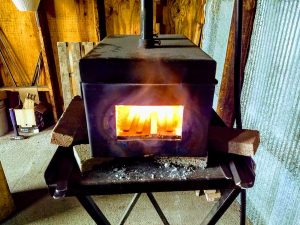 In order to get the metal up to forging temperature, we use a two-burner Majestic Knife Maker Economy Forge. It runs on propane and maintains a consistent heat throughout the day.
Anvils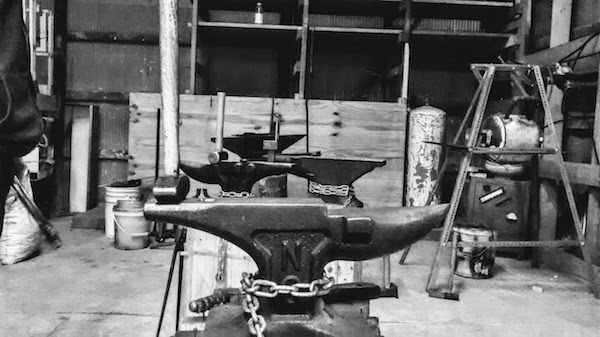 Our main anvils are two NC Tool Co. 70 pounders. They're well-made and extremely durable.
In class, you will learn about their basic anatomy and how to use it properly to create your project.
Hammers and Tongs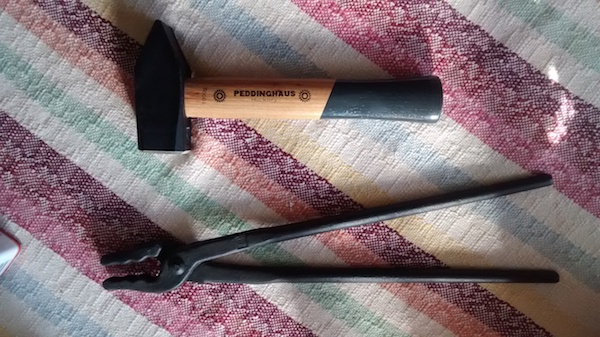 Vaughan Super-Steel 2.5 lb. blacksmith's hammer
Estwing 3 lb. mini-sledges
Peddinghaus 1000g cross peen hammer
Wolf Jaw tongs (pictured above with the Peddinghaus hammer)
Tom Tongs
Steel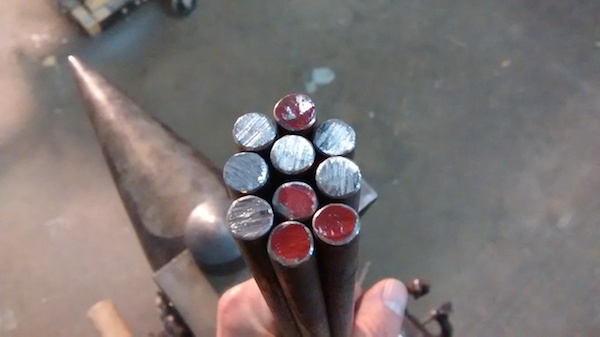 We use mild steel (low carbon content) in our beginner's classes. It's extremely versatile and can be used to make a wide variety of hardware and tools. We use the 3/8″ round steel in the picture above to make hooks, barbecue tools, and wine racks.
We also work with higher carbon steel to make knives, punches, and impact tools for people who are interested.
The Blacksmith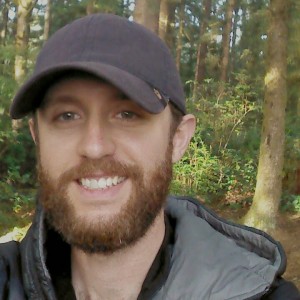 Terran is the owner-blacksmith of Brown County Forge. He has taught people from all over Indiana and the Midwest how to move metal. Everyone walks away with a successful project.
In his own work, he specializes in custom home goods including:
All types of decorative and specialty wall hooks.
Kitchen racks
Shelf brackets
Hinges, Hasps, and Hardware
Wine Racks and Bottle Openers
If you're interested in working with him to learn this ancient art form, contact him through the Classes page to set up a class.