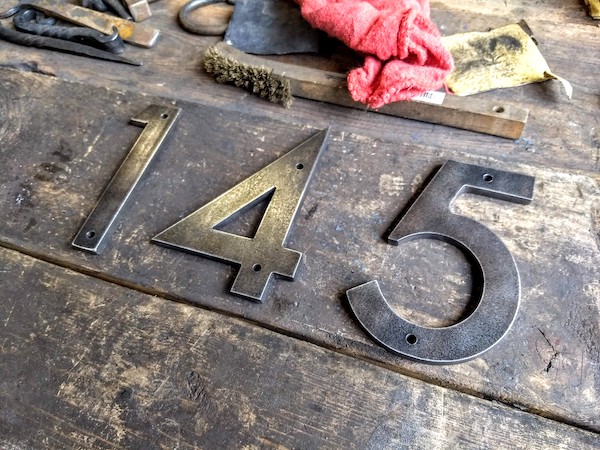 Custom Metal Address Numbers
Earlier this year, I was approached by my local business insurance provider about making some custom metal address numbers for her office.
Due to the weather (and an uninsulated blacksmith shop), we agreed that the numbers weren't urgent and could wait until things warmed up.
Each number is 4 inches tall made from solid steel that is 1/8-inch thick.
They were carefully drilled to fit #8 wood screws, making it easy to attach them to the siding under her small porch roof.
What Typeface Do I Use For My Address Numbers?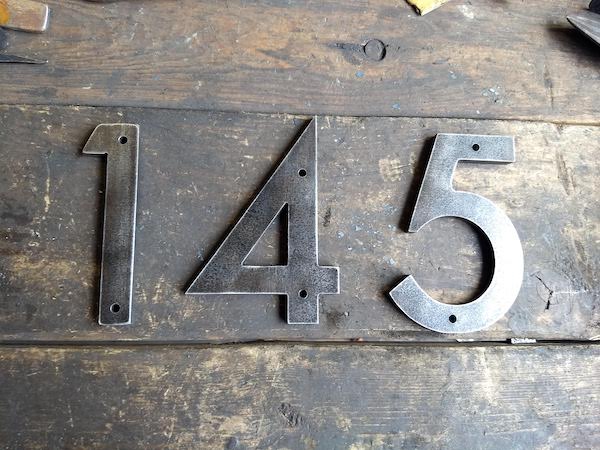 I use the Futura typeface (or font) for its modern look.
It catches the eye better than the standard address numbers you might find at a Lowe's or Menards.
It gives the home or business the numbers are attached to a unique, stylish look.
Where Are My Address Numbers Sold?
I sell individual metal address numbers by request. Email browncountyforge@gmail.com.
I also sell stainless steel address plates if that's more your style.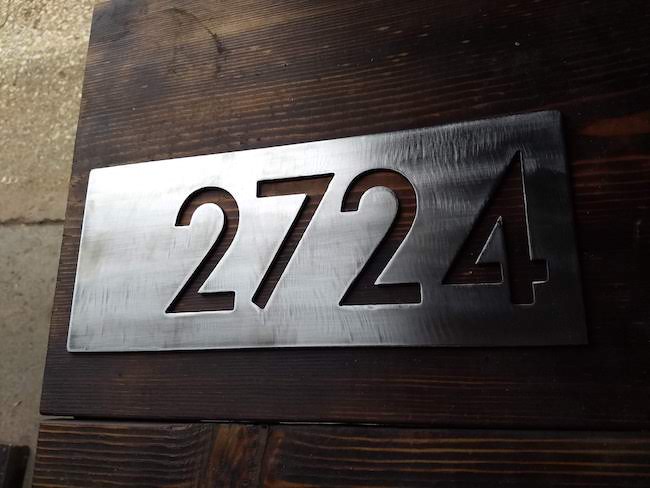 They're available on Amazon here: Stainless Steel Address Plates