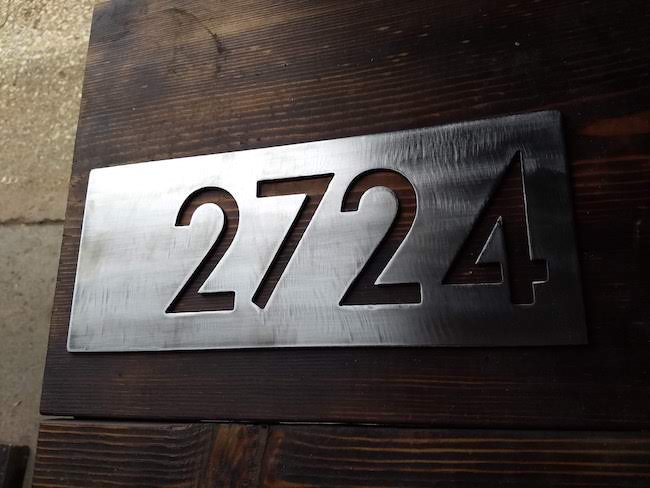 We make custom metal church signs!
Need a beautiful, durable metal sign for your place of worship?
Our Custom Metal Church Signs
Each sign starts off with a design.
This can be as simple as a drawing on a piece of paper or the back of a napkin.
Terran, the owner of Brown County Forge, is happy to convert your drawing into a digital file.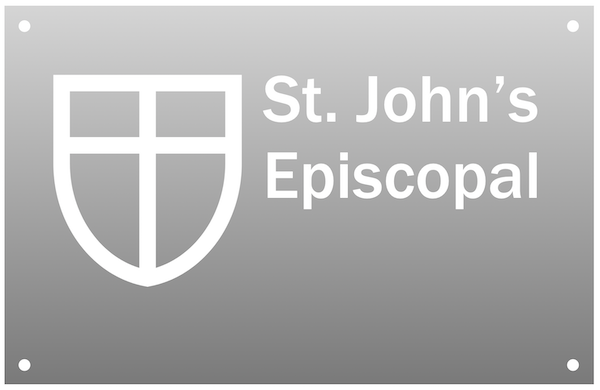 Next, we take the design and create a cost estimate based on:
The type of metal.
The complexity of the design.
The size of the sign.
Once we agree on the estimate, the digital sign file is transferred to the plasma cutting machine to cut out the sign.
We start the finishing process after your sign is cut.
We want to b sure all sharp and rough edges are softened.
At this point we also add any holes for mounting hardware.
What Are The Signs Made Out Of?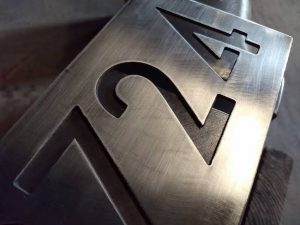 We recommend stainless steel for indoor and outdoor signs.
Stainless holds up against humidity much better than standard steel.
Moisture and humidity can be a real issue here in Indiana.
Even though the signs are made out of steel, they are not incredibly heavy.
Because they are made out of steel, we can make them thin to reduce the overall weight.
How Fancy Can the Sign Be?
We can do quite a bit with steel, but here are some good guidelines for sign design:
Block letters are easier to make and read than script.
Simple, clear shapes come out better than wavy lines and small details.
Bigger is better for outdoor signs.
How Much Does a Custom Metal Church Sign Cost?
Stainless steel is very durable due to its high chromium content and resistance to corrosion.
As a result, it tends to be more expensive than standard steel.
With this in mind, a sign that is 1 foot by 2 feet with simple lettering and design will cost $395.
The final price depends on the size and complexity of the sign.
How Long Does It Take to Make It?
The turnaround time on a sign is usually pretty quick.
Please plan on about two weeks once your design is set and the deposit is made.
Will It Be Delivered or Shipped?
We like to focus on churches in Indiana and are happy to hand-deliver the signs.
Due to gas costs and drive time, a delivery fee will be calculated based on your location.
You are also welcome to come to the shop to pick it up! Terran would love to meet you.
Ready to Discuss Your Sign?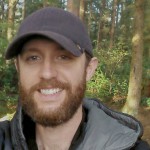 The best way to reach Terran to discuss your sign options is by email:
You are also welcome to call the shop: 812-269-6350.
To reach him during business hours, please call between 11 AM – 5 PM Tuesday – Saturday.
If it's after 5 PM or on a Sunday or Monday, please leave a message with:
Your name
Your number
The church the sign is for
He'll get back to you within 24 hours to set up a meeting.
Looking forward to working with you!