Did you know that Brown County Forge offers a sword sharpening service?
Terran the Blacksmith is happy to sharpen any bladed tool from knives to axes to longswords.
Sword Sharpening Service in Indiana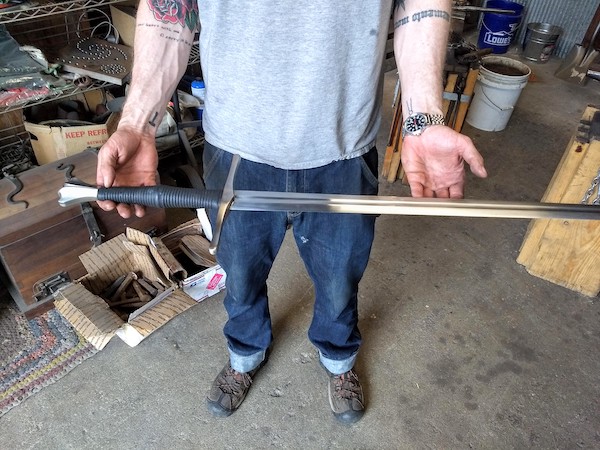 New customer Beck brought in his longsword this afternoon.
His goal is to have it competition-ready with a clean edge and a new polish.
The sword is almost four feet long from pommel to point.
The Sword Sharpening Process
First, Terran assesses the condition of the blade.
He observes these key points:
Any chips or hairline fractures.
Bluntness along the length of the blade.
Nicks and gouges on the flat of the blade.
Any visible rust.
Beck's blade is well-cared for so all it needs is a sharpen and polish.
To get it ready for competition, Terran follows these steps:
Hand-filing the edge from hilt to point. Maintaining a micro-bevel along the length of long blades takes practice and patience.
Any marks and scratches are polished out using finer and finer grits of sandpaper.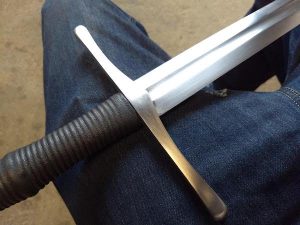 Next Day Service
The sword is ready for pickup the next day.
Most bladed tools will be ready within a few hours. If you arrange to drop it off in the morning, it will be ready by afternoon.
Axes or knives in very poor condition may take longer. Terran is happy to provide quotes on costs and timelines.
How Much Does It Cost?
Sharpening swords properly takes time. For a sword like Beck's that is in good shape, it will take an hour or so.
The shop hourly rate is $45 per hour for most services.
There is a sliding scale depending on exactly what you need done and your budget.
The most important thing to Terran is that you have a functional edged tool.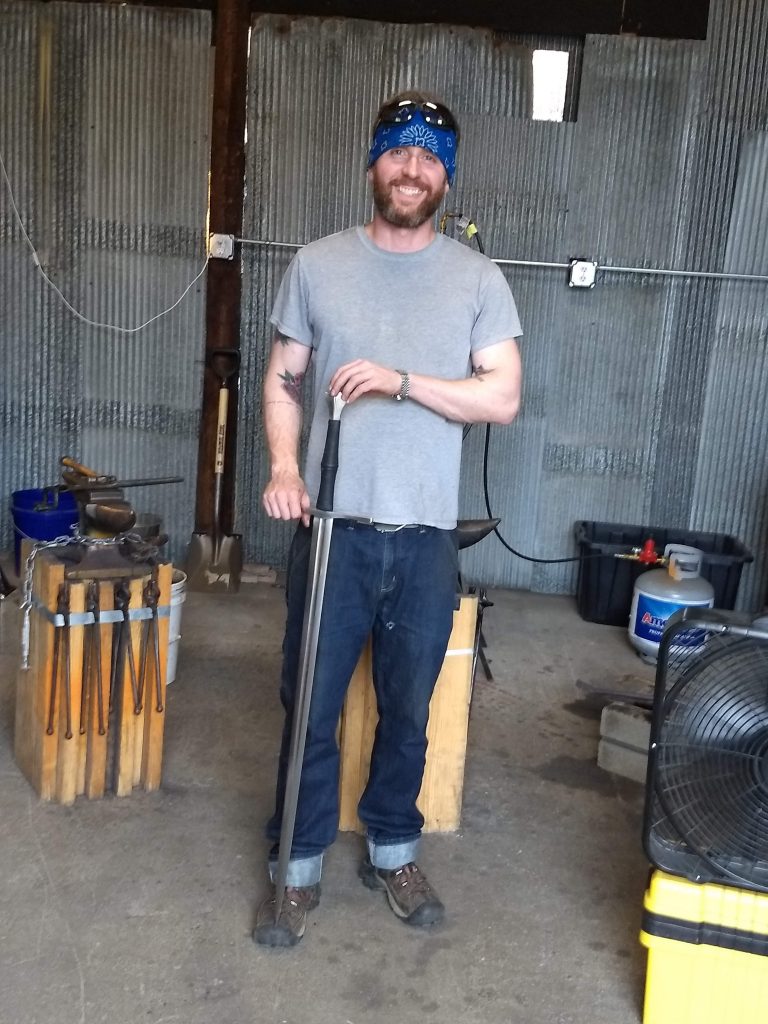 Want to Learn More About Blades?
We cover knife making basics every Saturday throughout the year.
You will gain the knowledge you need to take care of all of your bladed tools.
You can get more information on the Classes Page.